Yost says Dyson at about 80 percent, nearing return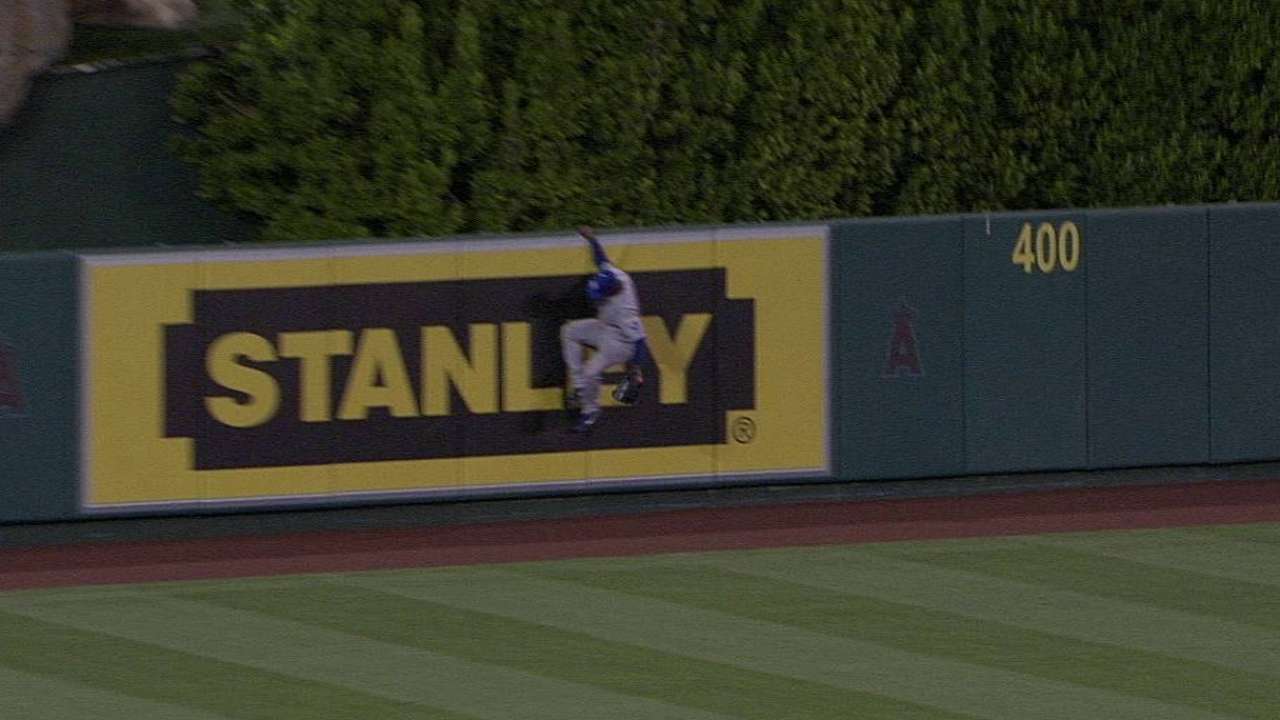 KANSAS CITY -- It's been 17 days, but Jarrod Dyson said he's almost ready to return from his high-ankle sprain.
"He's probably about 80 percent, maybe a little higher. But he's coming along," manager Ned Yost said.
Dyson was injured while scaling the wall on May 15 attempting to catch a Mike Trout homer, but he considers himself lucky. At first he thought the injury was much worse.
"From the collision, I thought I'd be done a couple months," Dyson said. "I thought right when it happened it was broken. I thought the only thing holding it on was the tape, the ankle tape. That's how bad I felt like it was."
He was eligible to return from the 15-day disabled list on May 31, but has taken extra time to make sure he comes back strong.
"I'm right there, man," Dyson said. "My mindset is ready to play. I've still got to be smart about what I'm doing. You don't want to rush things and have setbacks. I'm just going with the flow, working hard and trying to get out there."
Dyson played four of the Royals' six games before the injury, just starting to get consistent playing time. He hit .268 through 18 games with eight runs, eight RBIs and six stolen bases.
"We need to get him back healthy and get him back doing what he does best," Yost said. "That'll be a benefit for us."
Dick Kaegel is a reporter for MLB.com and Kathleen Gier is an associate reporter for MLB.com. This story was not subject to the approval of Major League Baseball or its clubs.