Holland, Hochevar share Bo's interest in bow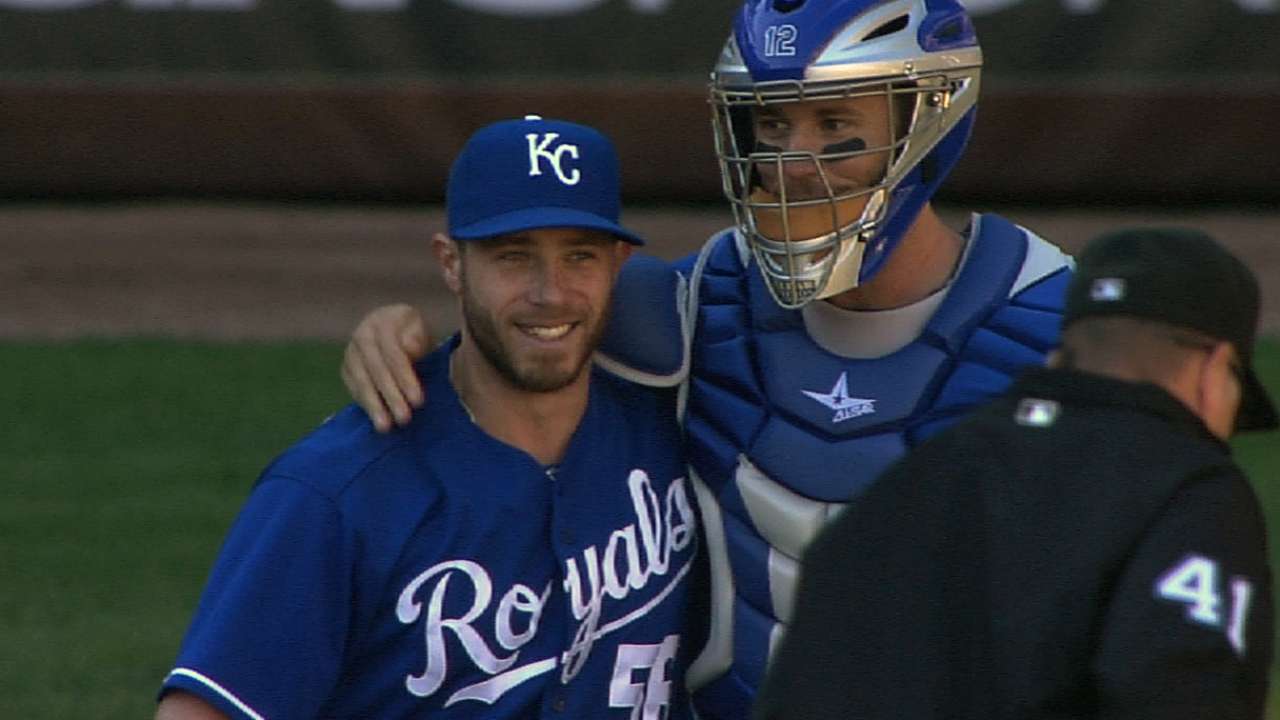 KANSAS CITY -- Closer Greg Holland and Luke Hochevar, also a bullpen inhabitant last year, are hunting buddies.
Holland said they bagged a deer this winter while bow-hunting in Kansas. For a while, they had an unusual practice area -- Kauffman Stadium.
"We used to shoot out on the field -- I don't know if I'm allowed to share that -- but we'd get there really early and shoot, but we haven't been doing that recently," Holland said.
"We had a big target that was shaped like a deer that we'd tote out there and set on the field and shoot at it. But that looks bad if you're out there at 11 o'clock shooting at a deer and you blow a save, so we kind of shut that down."
The legendary Bo Jackson used to do some bow-hunting practicing at the stadium, too -- but right inside the Royals' clubhouse. Jackson would set up a target down the hallway near the shower entrance and fire arrows while sitting in front of his locker.
There were no misfires from Bo and, if some teammates were jittery, no one ever seemed to object.
"Well, he could do whatever he wanted," Holland said.
That he could -- especially when he got out onto the playing field.
Dick Kaegel is a reporter for MLB.com. This story was not subject to the approval of Major League Baseball or its clubs.