Holland open to adding more years with KC
Royals All-Star closer recently inked one-year contract for $4.675 million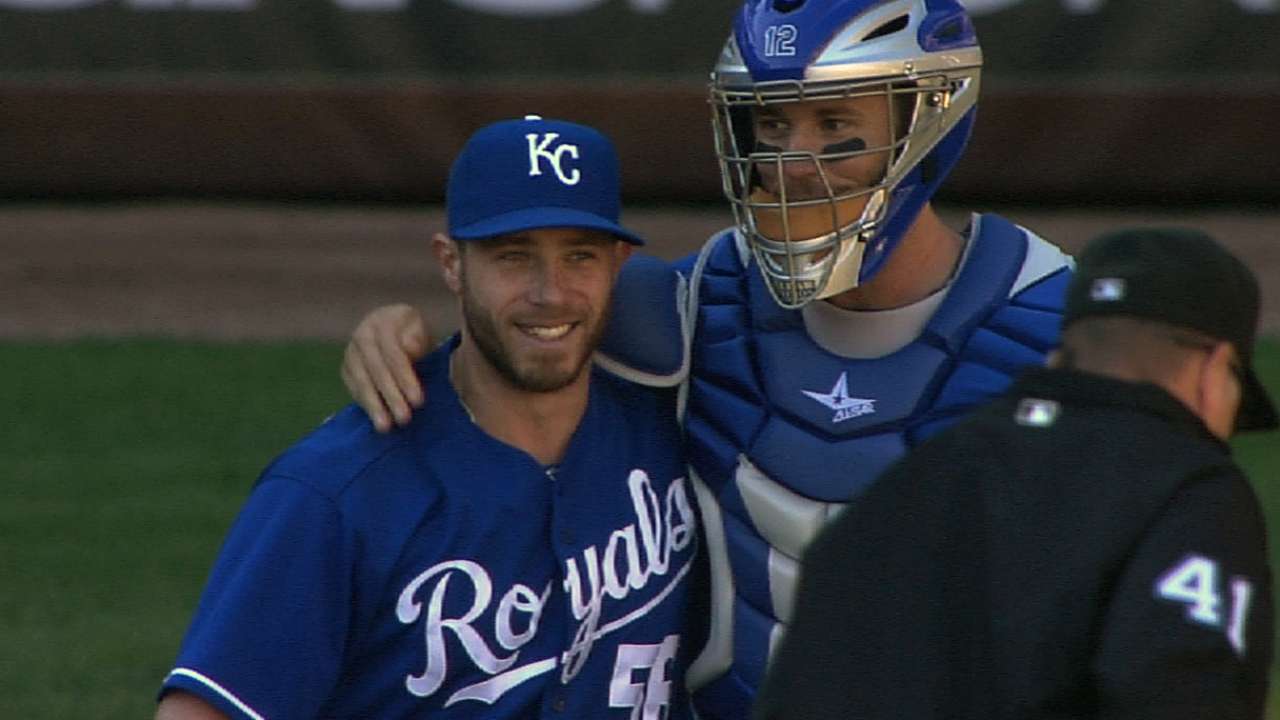 SURPRISE, Ariz. -- Greg Holland and the Royals agreed on a one-year contract for $4.675 million but the closer said he wouldn't mind discussing a longer-term deal with the club.
"That's a dream for every player and I'd definitely be open to that," Holland said.
But he's not obsessed with the idea, either.
"Right now, I'm just happy to play baseball," Holland said. "I'm just excited that we got it done and avoided arbitration. I felt both sides felt like the deal was fair. I'm not worried about anything right now except going out there and preparing myself for the start of the season."
Holland got a raise of more than $4 million over last year's salary -- so how did he celebrate on Wednesday night?
"I grilled out with my brother and my wife, and that was about it," he said. "I'm not going to Vegas or anything, I just keep it low-key. I went to bed at 10 o'clock, got up, and came to the yard ready to work."
Dick Kaegel is a reporter for MLB.com. This story was not subject to the approval of Major League Baseball or its clubs.