Aoki comes alive in second spring game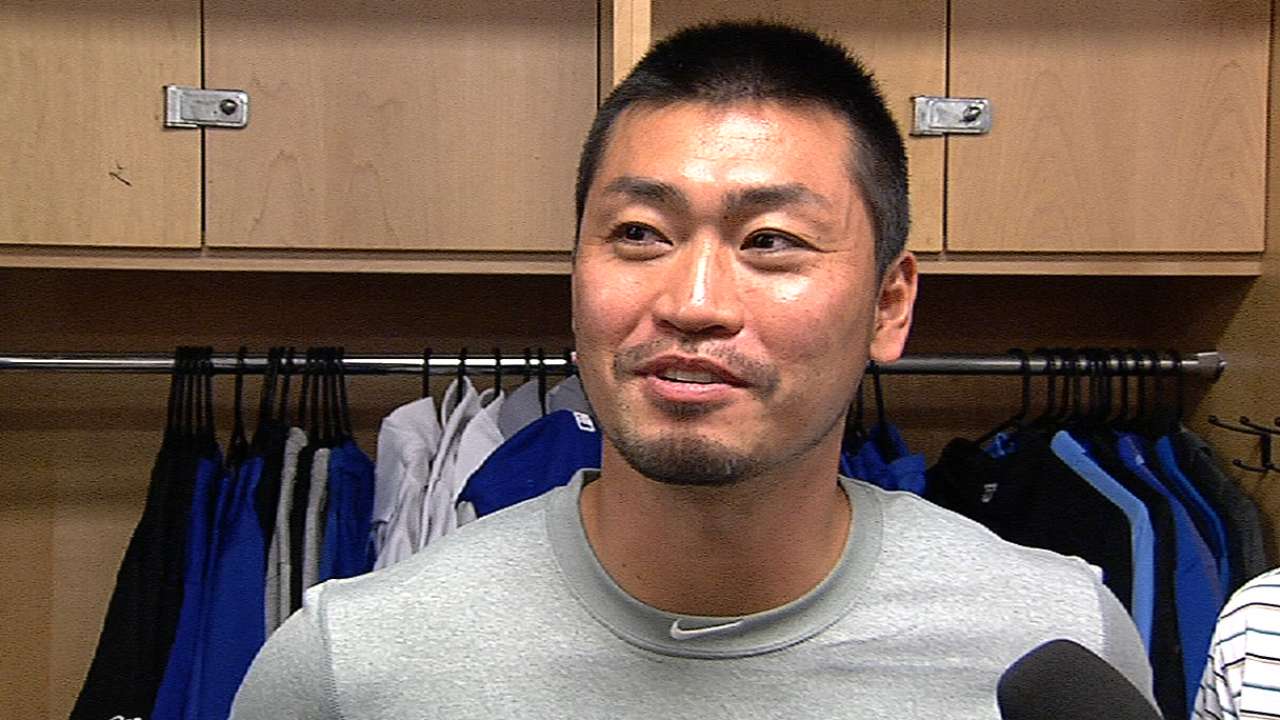 SURPRISE, Ariz. -- Norichika Aoki really got it going in his second afternoon as the Royals' leadoff batter. He was on base all four times he came to the plate in Friday's 11-1 victory over the Rangers.
Aoki singled to left field, doubled to right, was safe on an error and walked. He also scored a run.
"That's who he is," manager Ned Yost said. "He's a real consistent performer and, from what I've learned in the very short time I've known him, is he's very observant, he studies the game -- he knows the pitcher, he knows what he throws -- and he's always watching. He's so fundamentally sound in just about everything that he does. It's impressive."
Aoki also made a diving catch of Alex Rios' line drive in right field.
"He's all smiles in the dugout and seems like he really enjoys the game," pitcher James Shields said. "From my perspective, I haven't really gotten to see him too much but I think he's going to be a good leadoff hitter for us. He rarely strikes out and he puts the bat on the ball. He's going to make things happen for us."
Left fielder Alex Gordon also made a diving catch on Brett Nicholas' liner. After making four errors in Thursday's 11-7 sloppy loss, the Royals were flawless in the field.
The Royals cranked out 16 hits, including three singles by Billy Butler and Gordon's double and single.
But it was Mike Moustakas who proved especially productive, driving in three runs with a double and a single. He also walked in his third at-bat.
"Today I got a couple of pitches to hit when I was ahead in the count and that's when I'm looking to drive the ball to right-center field and I was able to do that today," he said.
Dick Kaegel is a reporter for MLB.com. This story was not subject to the approval of Major League Baseball or its clubs.