Duffy, Giavotella and Peguero finalize contracts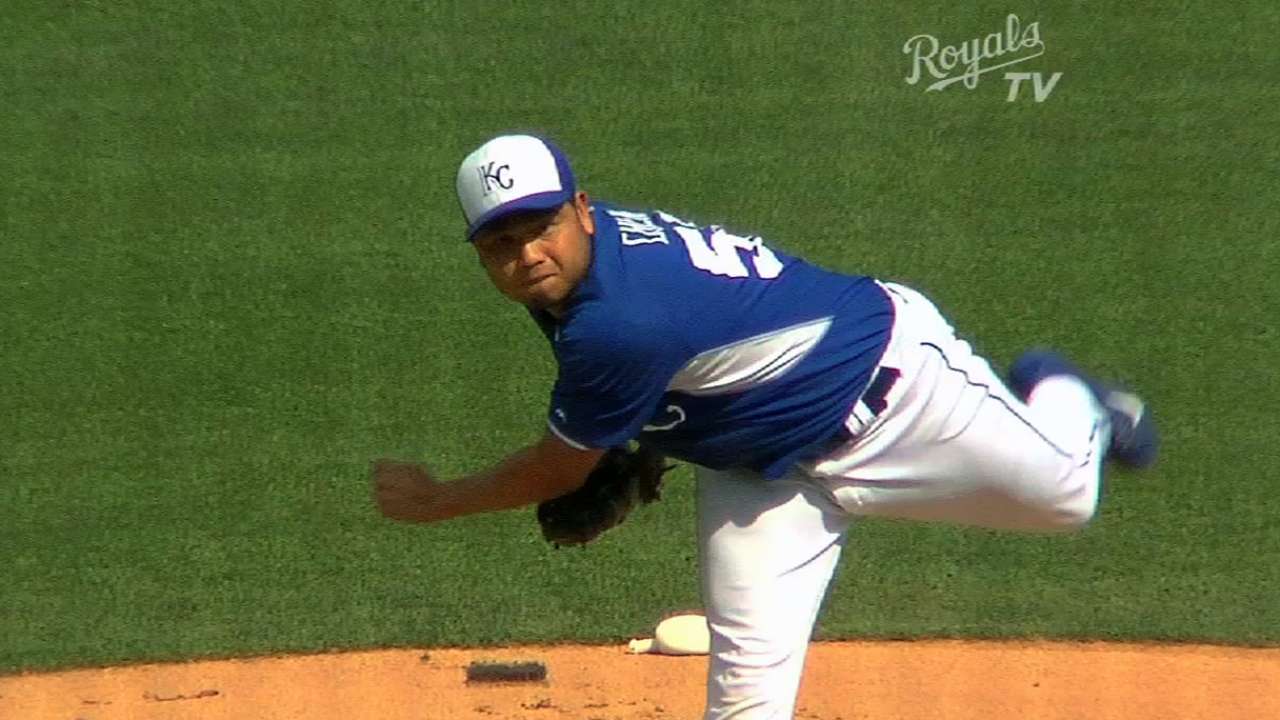 SURPRISE, Ariz. -- All 40 players on the Royals' Major League roster are now under contract after three signings were announced Saturday.
Terms were reached with pitcher Danny Duffy, $526,000; infielder Johnny Giavotella, $508,575, and outfielder Carlos Peguero, $504,250. The Major League minimum is $500,000.
Duffy is among several pitchers bidding for the fifth rotation spot. Giavotella and Peguero are longshot candidates for backup roles.
Dick Kaegel is a reporter for MLB.com. This story was not subject to the approval of Major League Baseball or its clubs.