Vargas, Perez get acquainted in two-inning outing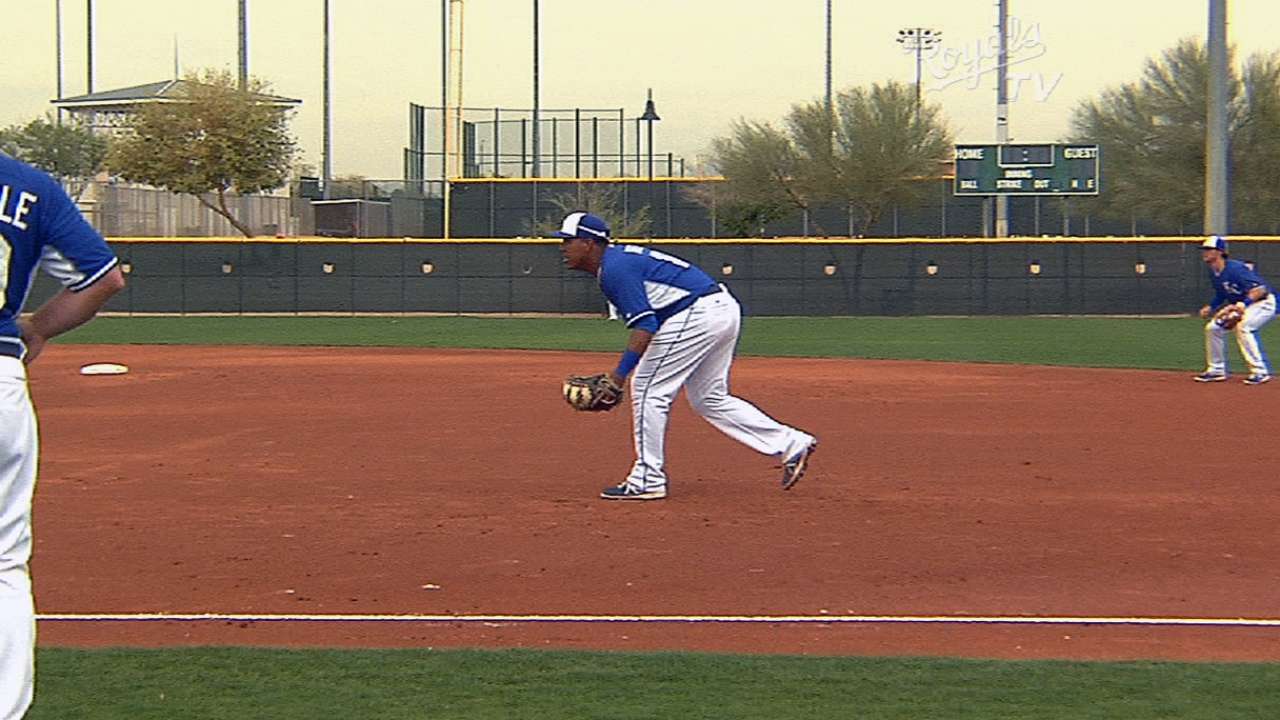 SURPRISE, Ariz. -- Jason Vargas pronounced himself happy with his first start as a Royals pitcher Saturday. He shut out the Padres on one hit in his two innings and threw 13 of his 19 pitches for strikes.
"I was able to throw fastballs for strikes and the offspeed stuff for strikes, so to say that it was good, yeah," Vargas said.
After he finished his outing, he went to the bullpen and threw about 15 more pitches for a total of 34 or so.
Catcher Salvador Perez played the first two innings only to get acquainted with Vargas under game conditions. Having a different catcher was nothing new for Vargas, and he conceded it takes a few games to get accustomed to a new guy.
"I've had different ones for the last four or five years, so it probably takes four or five times throwing to them," Vargas said. "Salvy's a different type of catcher. It seems like he really understands the game and is able to adjust and just kind of see what you're good at doing, and understand that. It's pretty impressive. It's the reason he's an All-Star and one of the best in the game."
Manager Ned Yost liked what he saw in his offense.
"I think everybody in the starting lineup had a hit except for Sal, and he only got one at-bat, and [Jarrod] Dyson, and he had two huge walks which is exactly what we want to see out of him."
And Yost liked a big defensive play that helped out pitcher Brad Penny.
"We turned a real nice double play to get Penny out of the fourth inning. I thought that was a great play -- Hoz to Colon back to Penny," he said.
First baseman Eric Hosmer snatched Rene Rivera's grounder, fired to shortstop Christian Colon for the force at second base and Colon relayed to Penny covering first.
Dick Kaegel is a reporter for MLB.com. This story was not subject to the approval of Major League Baseball or its clubs.