Rain wreaks havoc with warmups, floods bullpens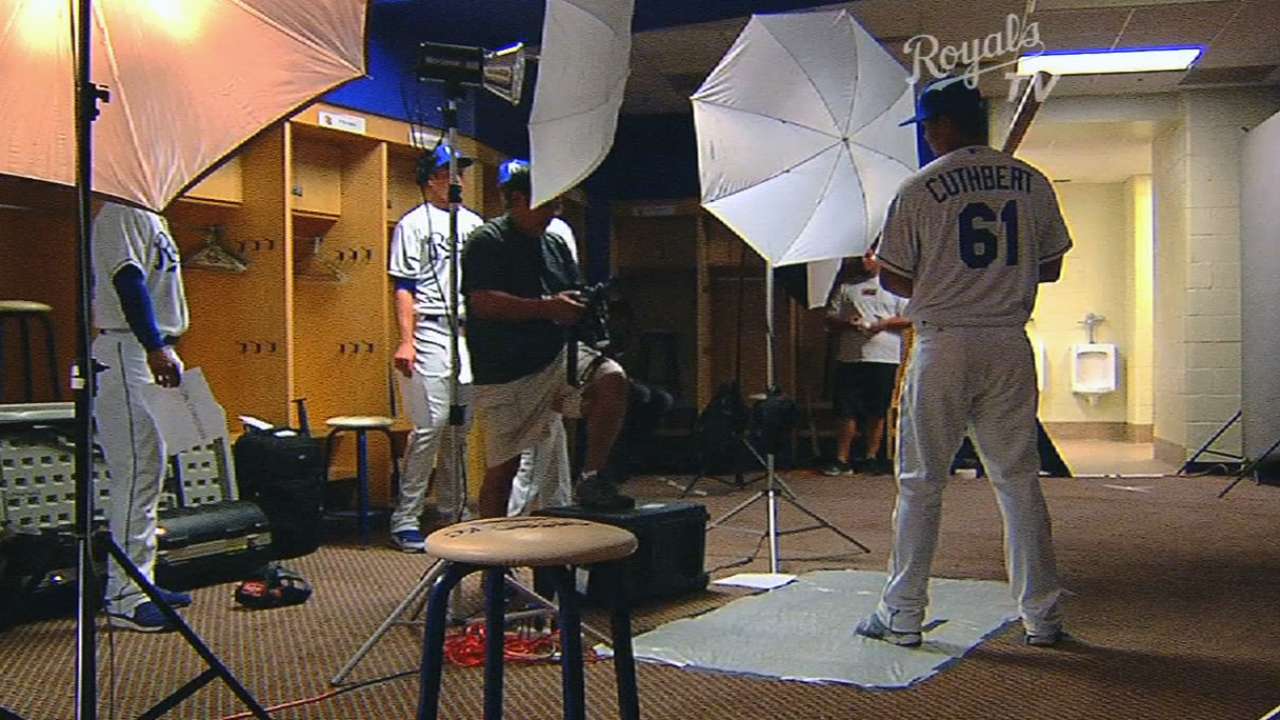 SURPRISE, Ariz. -- The Royals had to do some improvising because of the rain but manager Ned Yost was very happy that they got in seven complete innings before their 7-3 win over the Padres was called off Saturday.
Pregame rain caused both bullpens to flood. The Royals played gracious hosts and had the grounds crew clear the visiting bullpen first, allowing Padres starter Ian Kennedy to warm up, but the plate was still under water in the Royals' 'pen.
"(Jason) Vargas had to come up in the batting cages to warm up, he couldn't even warm up in the 'pen, there was that much water," Yost said.
When Vargas was ready, he and catcher Salvador Perez had to walk down to the field through the Surprise Stadium stands. No autographs, please. Vargas then pitched two scoreless innings in his Kansas City debut. The teams got in another five-plus innings before a new deluge hit.
"I was happy with it," Yost said. "The way it looked at the beginning we were going to have to do simulated games in the cage. We kept looking at the radar and hoped for a break and got it. I really wanted to those guys out on the field today. ... To back up pitching this early is not a good thing, and doing sim games in the cage is not a good thing."
After the first out of the eighth inning, the umpires waved the teams off the field and, just eight minutes later, sent everybody home. But by then reserve players were in the game and most of the pitchers had gotten in their work.
"So we dodged it. The grounds crew did a great job," Yost said.
Dick Kaegel is a reporter for MLB.com. This story was not subject to the approval of Major League Baseball or its clubs.