Royals eager to see patient approach from Dyson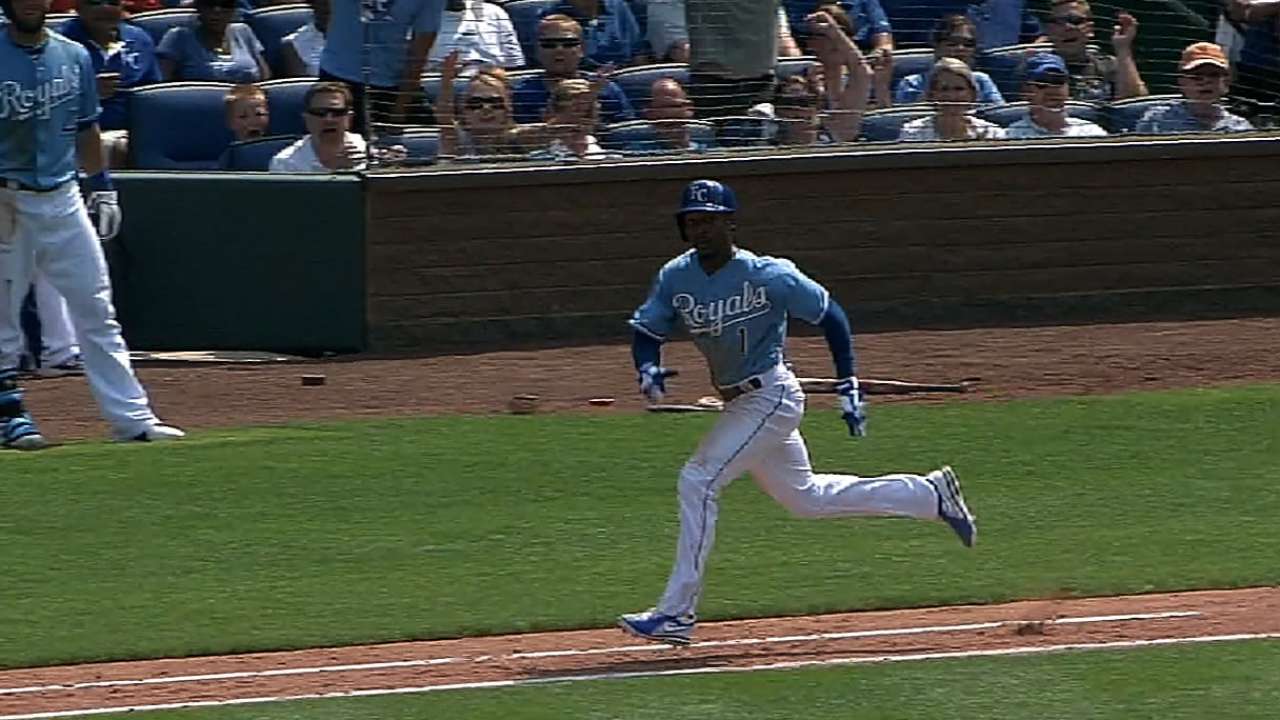 MESA, Ariz. -- Last season the Royals drew the third-fewest walks in the American League -- 422, or 167 fewer than the Rays' leading 589. That's one reason why manager Ned Yost liked seeing leadoff batter Jarrod Dyson work two walks against the Padres on Saturday.
"We want to see more walks out of guys, we think that's important. Especially for Dice ... the two walks just created so much havoc," Yost said. "Once he got on base, it opened up innings for us, because now the pitcher is so concerned with him at first base, they go to throwing six, seven, eight consecutive balls because their focus is turned elsewhere, and that's what Dyson does."
The swift Dyson didn't steal any bases, but he did score both times in a 7-3 win over the Padres.
Dyson pulled off 34 of the Royals' Major League-leading 153 stolen bases last season, and his speed is considered a formidable weapon for the Royals, even in a part-time role.
"He's evolving as a player that's starting to understand his skill set. He's got a skill set that very few people have," Yost said.
Dick Kaegel is a reporter for MLB.com. This story was not subject to the approval of Major League Baseball or its clubs.