Moustakas' second homer impresses Yost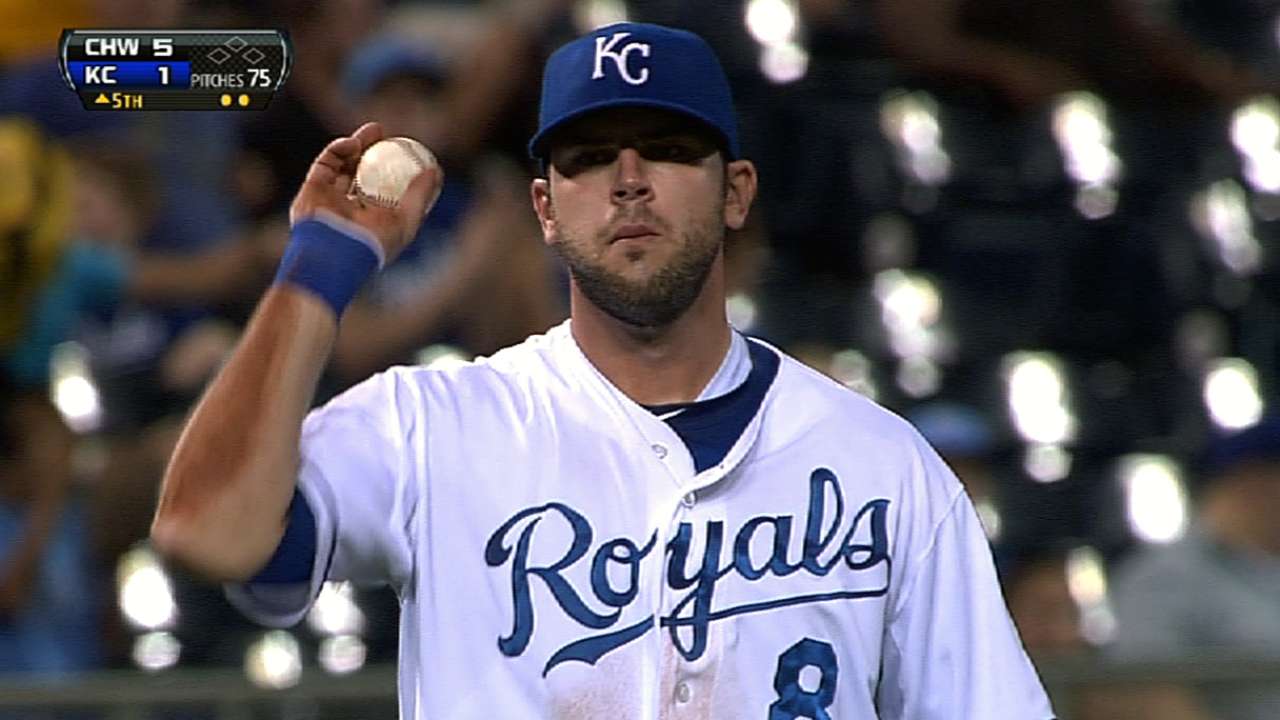 MESA, Ariz. -- Mike Moustakas belted two home runs to right-center field in Sunday's 5-3 win over the Cubs, but it was his second blast that really impressed manager Ned Yost.
"That second home run was as good an at-bat as you could have. I mean, you could not have a better at-bat," Yost said. "Spitting on a two-ball changeup that was just outside the zone to make it three balls and then another changeup to make it 3-2. And to finally get a fastball and to drive it out of the park. Those were at-bats where last year he probably swung at the two-ball changeup and got himself out. So it was a phenomenal at-bat there for him."
That two-run homer came off Carlos Villanueva. His solo smash was off starter Edwin Jackson. Both are right-handers. Moustakas is now 5-for-9, .556, with six RBIs in four games.
Eric Hosmer went 3-for-3 and is 5-for-11 so far. All three of the left-handed Hosmer's hits, two doubles and a single, were to left field.
"You're not worried about results now, obviously, but it's good to get a couple of hits. For me, good contact is all we're looking for right now," Hosmer said.
Dick Kaegel is a reporter for MLB.com. This story was not subject to the approval of Major League Baseball or its clubs.