Butler seeing more action at first base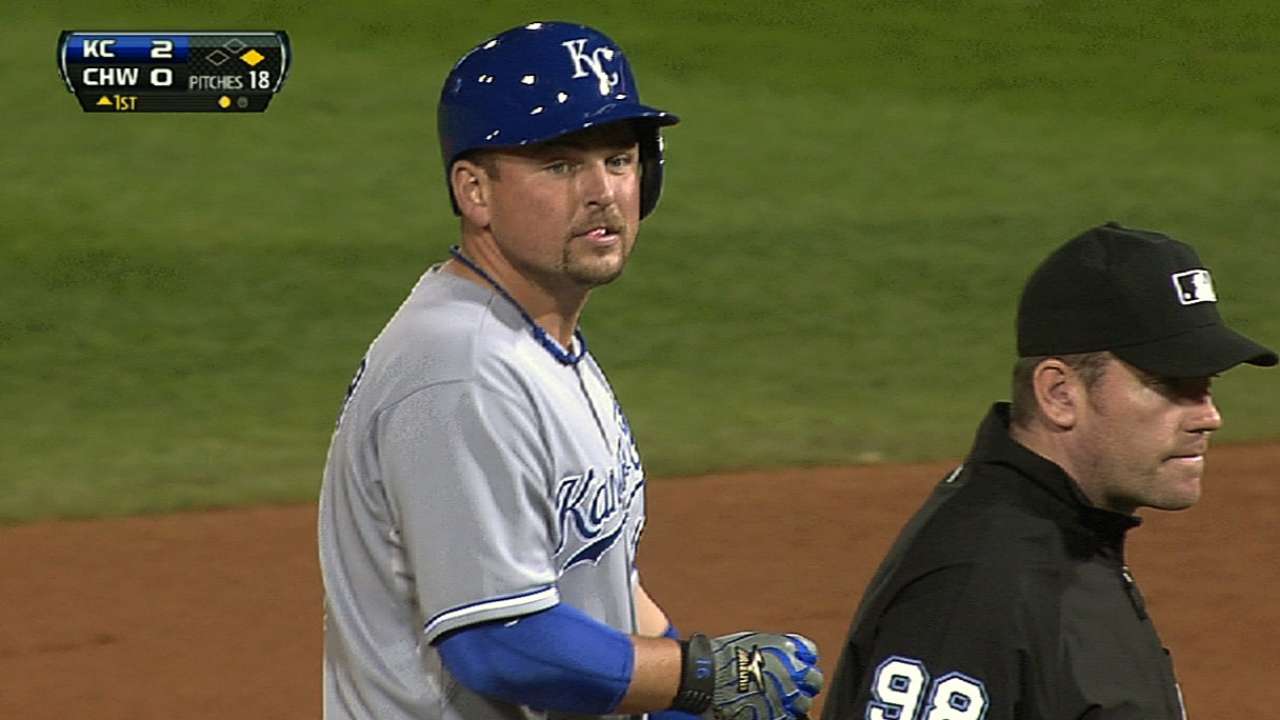 GLENDALE, Ariz. -- Billy Butler, normally the designated hitter, started at first base on Monday against the White Sox, and he'll be seeing more duty there this month.
"We're going to start doing things a little different with Billy," manager Ned Yost said. "Billy's been working real hard at first and we want him to play some more first base down here. So probably, at least a couple times a week at least, start Billy at the DH, then lose the DH and put him at first. We've got enough guys to pinch-hit [for the pitchers] throughout the rest of the game, and that allows him to get more time at first base."
In Monday's 9-7 loss, Butler started a 3-6-3 double play, teaming with shortstop Jason Donald in the fourth inning.
"Billy made a couple of real nice plays at first base today, but the 3-6-3 was a great play," Yost said.
Yost is also figuring on getting Eric Hosmer some playing time in the outfield during Spring Training. That's primarily to prepare for the possibility of using Butler at first base and moving Hosmer to the outfield when the Royals lose the DH for Interleague games at National League cities.
"You have two of your most productive hitters in Hoz and Billy and you sure hate to have one of those guys out of the lineup," Yost said. "I did last year in those Interleague games. So at least you keep those options open."
Dick Kaegel is a reporter for MLB.com. This story was not subject to the approval of Major League Baseball or its clubs.