Infante slated for duty as designated hitter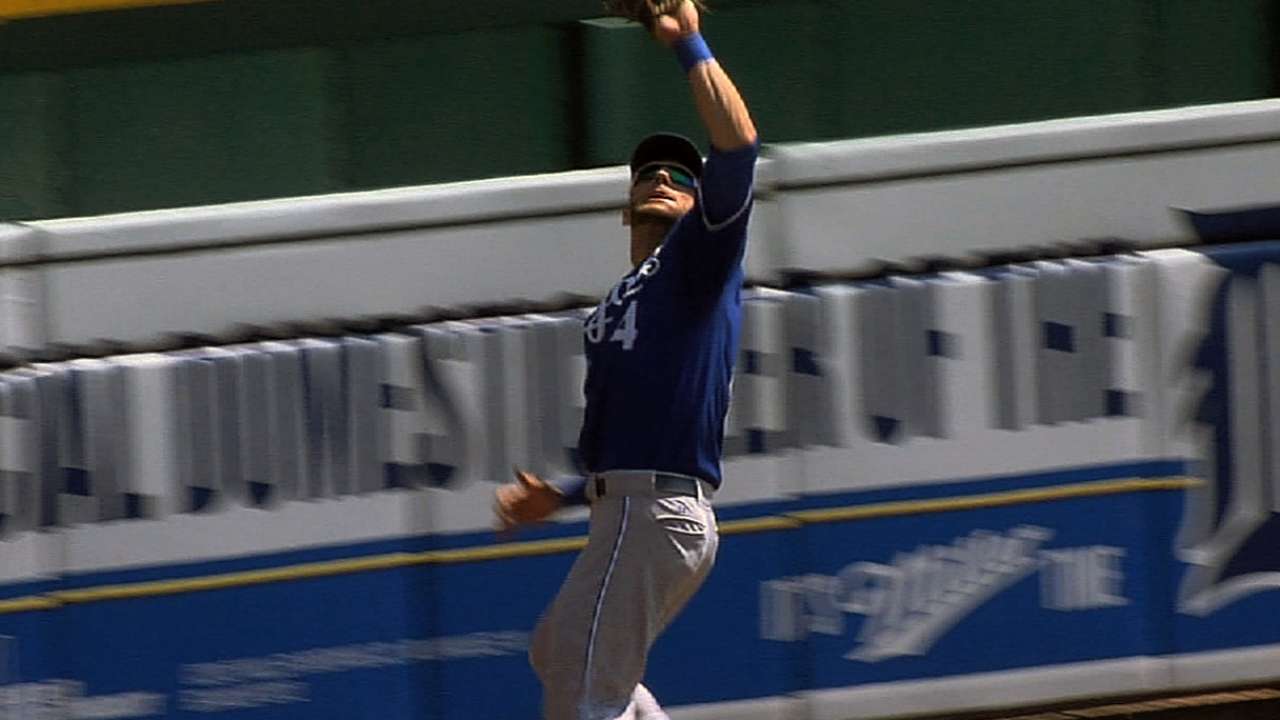 SURPRISE, Ariz. -- Second baseman Omar Infante missed his fifth consecutive game because of a stiff throwing shoulder on Tuesday, but he's scheduled to return to the lineup on Wednesday -- as the designated hitter.
Infante said he threw on Monday and his shoulder is improving. He played in the first Cactus League game but not since.
"His swing is one where he's not going to need a whole bunch of at-bats to get going. So I'm not too concerned about it," manager Ned Yost said.
Shortstop Alcides Escobar returned from Miami, where his wife, Francys, gave birth to their first child, a boy. He has yet to play in a game and Yost doesn't plan to play him for at least a couple of days.
Dick Kaegel is a reporter for MLB.com. This story was not subject to the approval of Major League Baseball or its clubs.