Shields isn't dwelling on contract extension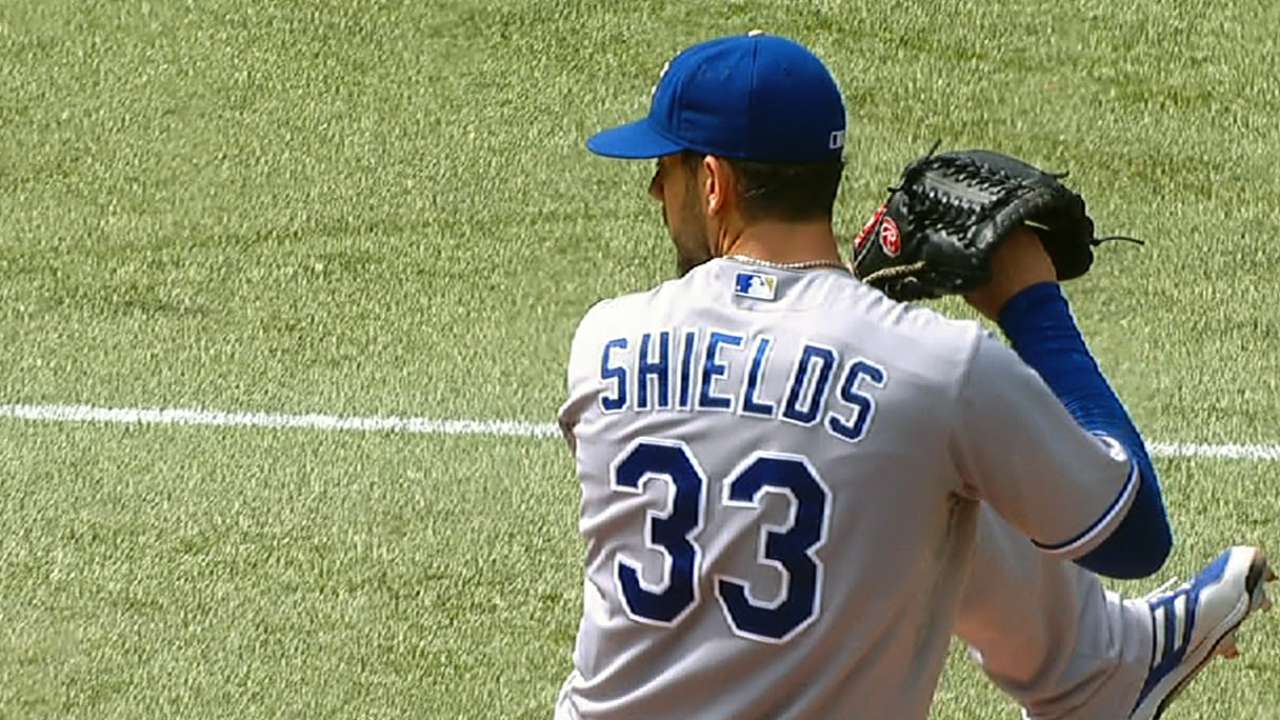 SCOTTSDALE, Ariz. -- So far there have been no conversations with the Royals about extending James Shields' contract beyond 2014, the pitcher said on Wednesday.
After pitching three scoreless innings in a 6-5 victory over the Diamondbacks, Shields was asked if he'd been negotiating on a contract extension.
"I have not, there have been no conversations between me and the Royals and, to be honest with you, right now I'll let everybody else figure that out," Shields said. "But I'm really focused on getting ready for the season right now and my job is to come out here and win ballgames, and we'll let everything else take care of itself."
Shields has only this year at $13.5 million remaining on the contract he brought with him from the Tampa Bay Rays, when he was traded to the Royals prior to last season. With another good season, there is speculation that as a free agent next winter, he could get a multi-year contract at $100 million or beyond.
"I'm not going to comment on what we're doing or what we're not doing," general manager Dayton Moore said.
"We'll always do our very best to keep as many of our good players here long-term as we can. We're excited about the 2014 season, but it wouldn't be proper for me to comment about any negotiations."
Shields fit right in with the Royals last year as a team leader and pitching staff leader with a 13-9 record, 3.15 ERA, and an American League-leading 34 starts and 228 2/3 innings.
"I've said before, I like it here, I like the city, I like the team, I like where this organization is going," Shields said. "Obviously if they want to do something, then I'm up for listening."
Is Opening Day his personal deadline for talking about an extension? Shields seemed to leave some leeway on that matter.
"As far as talking about it -- with you guys," he said, indicating the reporters. "Spring Training is a decent time to talk about it -- with you guys -- and during the season, I just really want to focus just on my games and winning ballgames for the team. I don't really want to talk about it too much during the season."
Dick Kaegel is a reporter for MLB.com. This story was not subject to the approval of Major League Baseball or its clubs.