Gordon not satisfied with early hitting success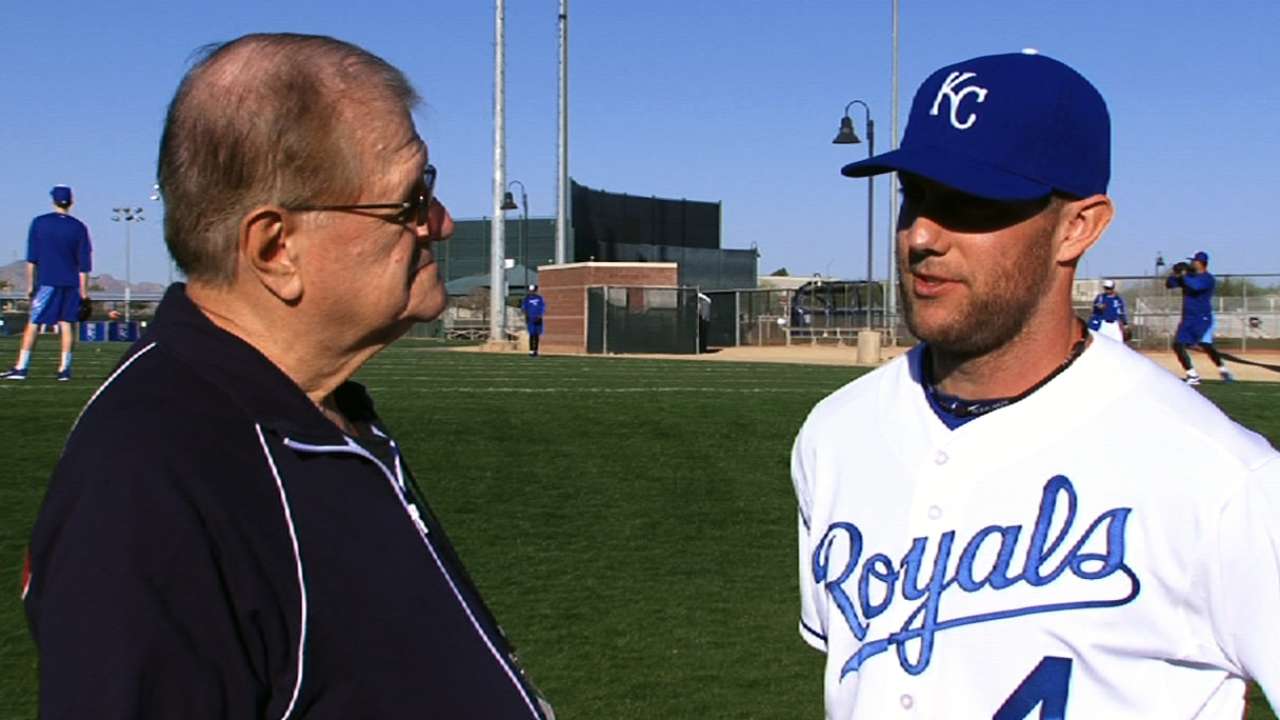 SURPRISE, Ariz. -- Left fielder Alex Gordon might be hitting .467 after his first six Spring Training games, but he certainly doesn't feel ready to go. Not yet.
Not even after a 3-for-3 Thursday afternoon in a 6-6 tie with the White Sox.
"No, definitely not. Before today I wasn't feeling that great at the plate," he said. "Today, I was feeling a little better and that's a good step. I always feel like I'm a slow starter as far as getting my timing down in Spring Training and really feeling comfortable. Forget the numbers. If we had to start the season right now, I'm not ready."
Gordon's perfect day made him 7-for-15 with two doubles, two triples and five RBIs.
The baseball-sized abrasion on his right shin, result of a foul ball, caused him to miss Wednesday's game. But he shrugged that off, saying if it had been the regular season, he wouldn't have missed an inning.
Dick Kaegel is a reporter for MLB.com. This story was not subject to the approval of Major League Baseball or its clubs.