Infante to get a few more days before seeing action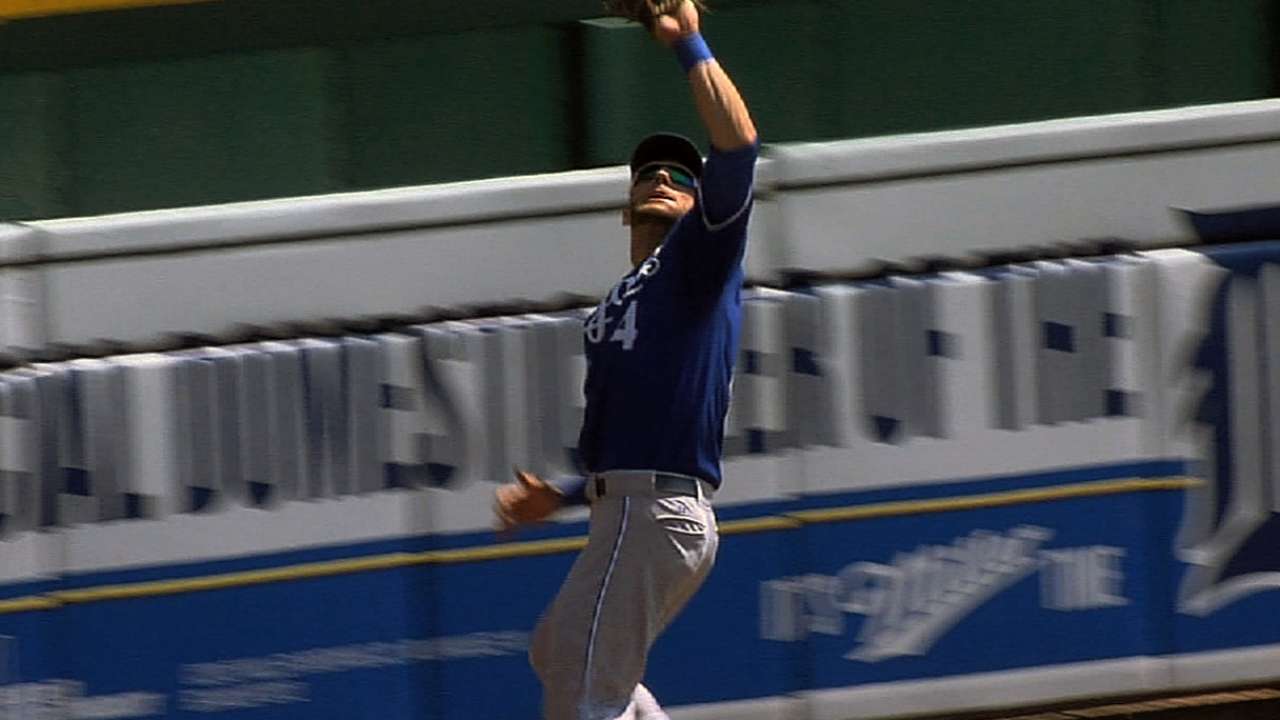 SURPRISE, Ariz. -- Plans to finally link second baseman Omar Infante and shortstop Alcides Escobar in a game have fallen through, at least temporarily.
Manager Ned Yost planned to team up the middle-infield combo for the first time in a five-inning "B" game against the Rangers on Friday morning. But Yost nixed that to give Infante's stiff shoulder more time to recover.
Instead, Infante won't play and Escobar will play his first Cactus League game against the Giants. His training was interrupted when he left for the birth of his son in Miami. Infante has been in just two games, but just one at second base.
"Omar had this issue before and it took him about two weeks to get through it in Spring Training. It's just one of those things where you come out and probably try to do a little too much too soon and it gets inflamed and you've got to back off. But you let it get out of there and you roll," Yost said.
"He's making progress. He's getting better and better every day. I'm watching him throw and I just don't know if he's ready to really cut one loose yet. So I think another two or three days he's going to be ready to cut one loose."
Yost hopes to get Infante at second base by Monday. Meantime, there's a chance he might be the designated hitter over the weekend.
"He's kind of a maintenance-free player," Yost said. "I think you give him seven good days and he's going to be ready to start the season. He's doing all his work, he's taking all the ground balls, taking all the batting practice."
But, after watching Infante and giving it some thought, Yost decided to delay things.
"I don't want to get him in a situation where there's a double hit with a runner on first and he's got to be the relay man and he's got to turn around and just fire one somewhere," Yost said. "So I want to get him a couple more days so he's more prepared to do that."
Dick Kaegel is a reporter for MLB.com. This story was not subject to the approval of Major League Baseball or its clubs.