Vargas settling in to rhythm of spring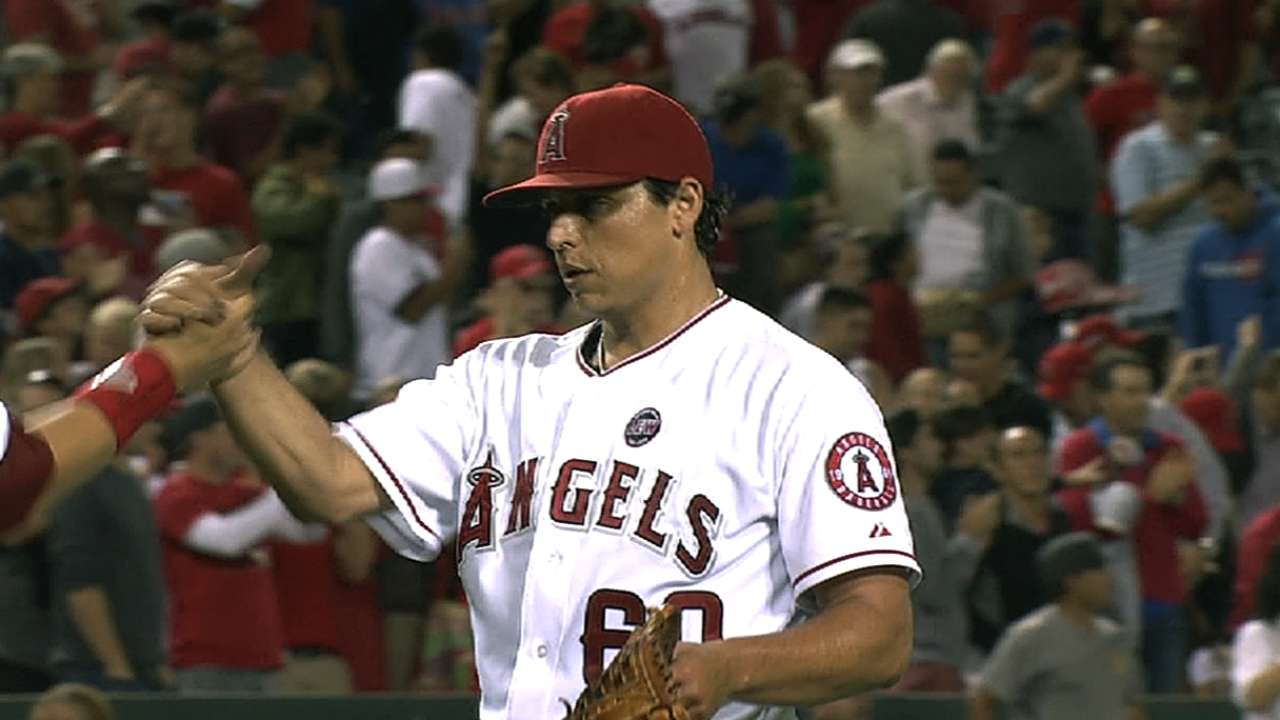 SURPRISE, Ariz. -- Left-hander Jason Vargas made it through three scoreless innings against the White Sox on Thursday despite giving up five hits.
"Definitely better than giving up five runs on one hit," Vargas said. "The idea is to go out there and keep them from scoring and do it as quickly as possible, so if that means getting a couple guys on and getting multiple outs at one time, I'm good with that, too."
There were no double plays in this outing, but catcher Salvador Perez helped by throwing out Alejandro De Aza trying to steal second base. And Vargas helped himself by picking off Micah Johnson at first base.
"In Spring Training, you kind of expect a lot of hits," Royals manager Ned Yost said. "The infield is hard and it's quick, but the thing that we like about, especially [Jeremy] Guthrie, [Bruce] Chen and Vargas, is they're guys that will give up hits but will also turn right around and throw a double-play ball. They don't get panicky in certain situations, and they know they're one pitch from getting out of it."
Vargas, in his first outing against the Padres, gave up one hit, and he's yet to issue a walk.
"He competes and he makes big pitches when he needs to, and we like that a lot about him," Yost said.
Dick Kaegel is a reporter for MLB.com. This story was not subject to the approval of Major League Baseball or its clubs.