Davis no stranger to coming role as reliever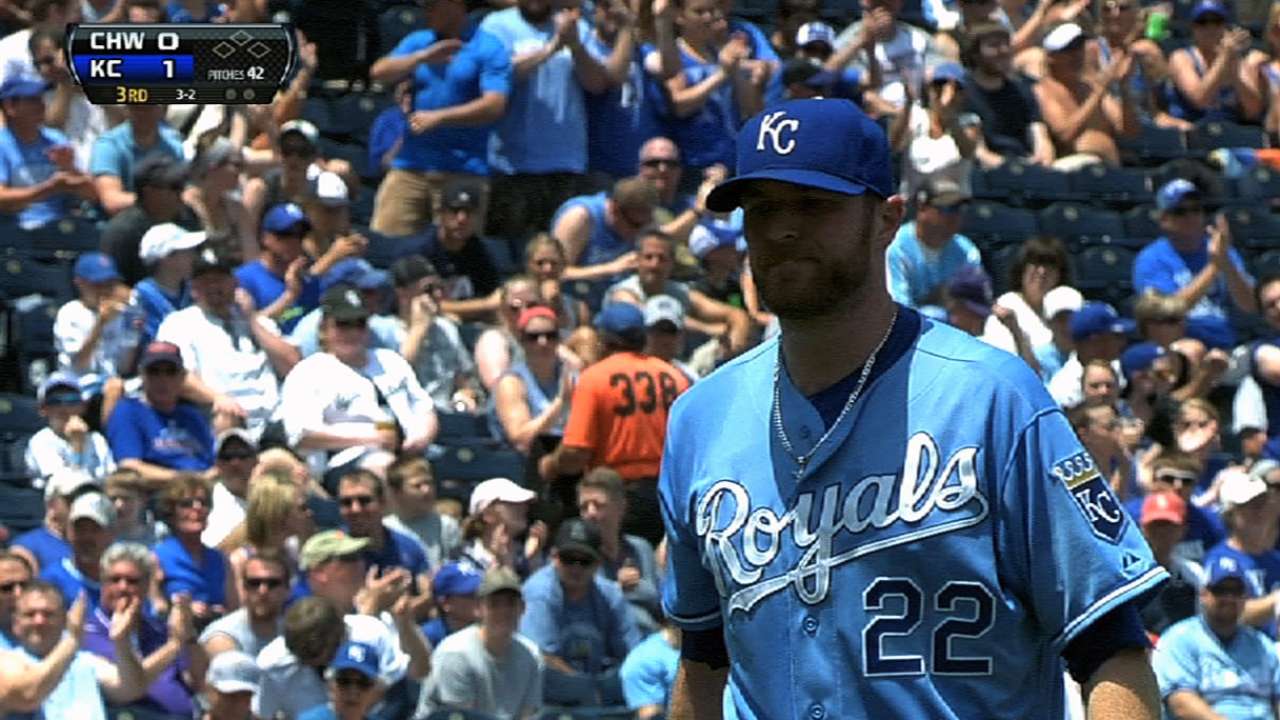 SURPRISE, Ariz. -- How important was the decision to assign Wade Davis to the Royals' bullpen? Important enough that it was being discussed in the predawn hours of Saturday by manager Ned Yost and general manager Dayton Moore.
"I thought about it all night last night and talked to Dayton at 5 o'clock in the morning today about it -- and he agreed -- and I just went ahead and did it," Yost said Saturday. "Now's the time to do it."
Davis, normally a starter, was in competition for the fifth starting job, but he spent all of 2012 in the Tampa Bay bullpen and the last month of 2013 in the Royals' bullpen. So he knew it was a definite possibility.
"I had an understanding for the last four months about decisions that needed to be made," Davis said. "I feel good about the way I'm throwing right now, and I know no matter what happened I feel like I'm going to be successful and this is what they want to do."
Davis, a 6-foot-5 right-hander, has good numbers as a reliever. In 61 games, he has a 5-1 record, a 2.24 ERA and 94 strikeouts in 80 1/3 innings. But most of his career has been spent as a starter.
"For me to argue about it would be stupid, so I'll happily take the job and go out there and do some real damage with the rest of this bullpen," he said.
Yost said Davis would be primarily a late-inning reliever with even a save situation possible if closer Greg Holland needed a break. Davis has no saves in his career.
"Holly's pretty good; I don't think that'll be the case," Davis said. "He's a pretty healthy guy, too, so I don't think we have to worry about that."
Dick Kaegel is a reporter for MLB.com. This story was not subject to the approval of Major League Baseball or its clubs.