Butler getting results in spring, and ignoring them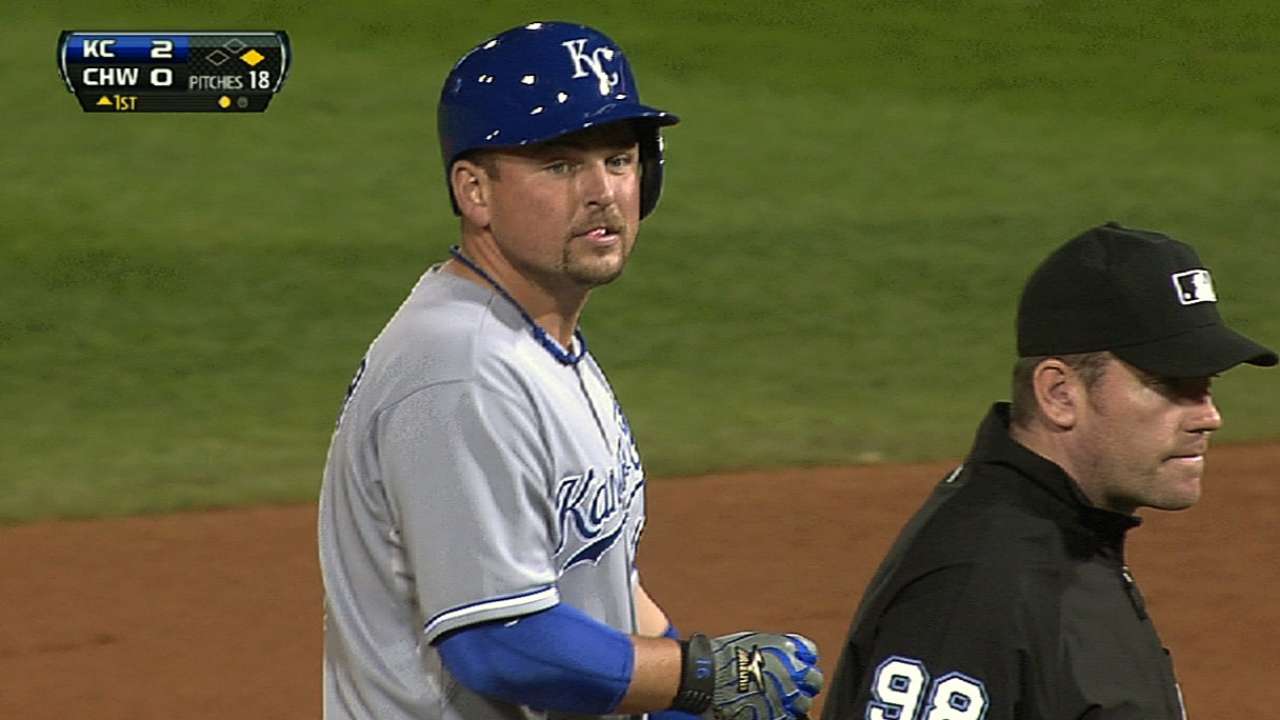 PHOENIX -- Designated hitter Billy Butler, who picked up two hits, both singles, in Saturday's 7-6 loss to the Brewers, is far from satisfied despite a .348 (8-for-23) average this spring.
"Spring Training numbers don't matter; it's how you feel at the plate," Butler said. "If anybody's telling you they're feeling great right now, they'd be lying to you. It's early. We've only played like six, seven, eight games, and you're just trying to get your timing back and everything like that. That's the biggest thing I'm struggling with -- getting timing and seeing pitches. That's why you have so many games in spring to do that."
Butler has just one extra-base hit, a triple that came after his liner skipped past the right fielder. He barely missed a double Saturday on a drive that fell foul. Then he struck out for the seventh time.
"The results are the results," he said. "I'm getting my hits here and there. I'd like to drive the ball more, but I think that'll come."
Dick Kaegel is a reporter for MLB.com. This story was not subject to the approval of Major League Baseball or its clubs.