Yost impressed with Duffy's outing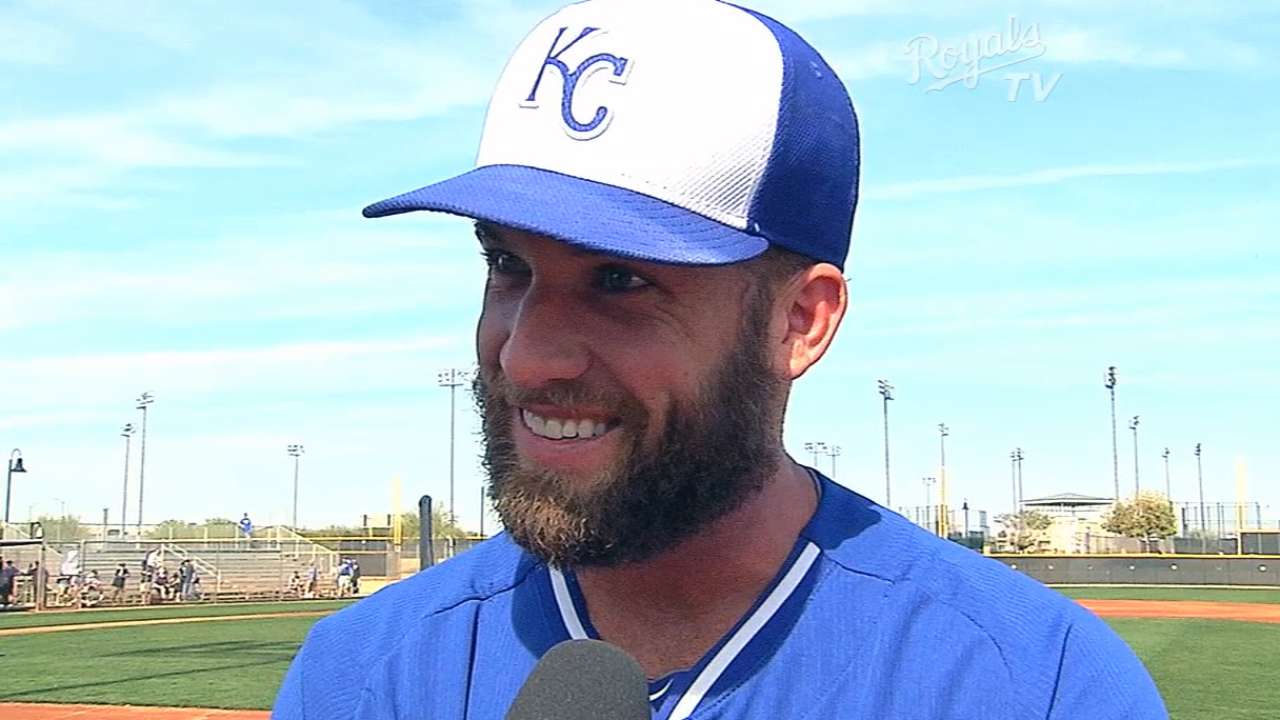 SURPRISE, Ariz. - Left-hander Danny Duffy gave up a solo home run in his three innings during Sunday's 10-1 loss to the Rockies, but Royals manager Ned Yost liked his performance.
"I was most impressed that he gave up the home run on an 0-2 pitch, regained his composure and got right back on the attack," Yost said.
Duffy and right-hander Yordano Ventura are seen as the only two remaining contenders for the fifth rotation spot and each outing, from this point, becomes more important.
"It gets to be a little more evaluative," Yost said. "Is that a word?"
It is, but Yost is in no hurry to get to the end of the evaluative process.
"It's one of those things that you've kind of got to wait out," Yost said. "They start going blow-to-blow so you've got to kind of look at it. If somebody's haymakering the other guy, then you've got to look at that too."
Duffy has been sharing games with No. 4 starter Bruce Chen but, with more innings being allotted to the starting pitchers now, they'll likely be separated in the future. Chen started Sunday.
"Next time around we'll let Duffy start the 'A' game and Bruce will probably pitch in a Minor League game," Yost said.
Dick Kaegel is a reporter for MLB.com. This story was not subject to the approval of Major League Baseball or its clubs.