Infante still nursing sore throwing shoulder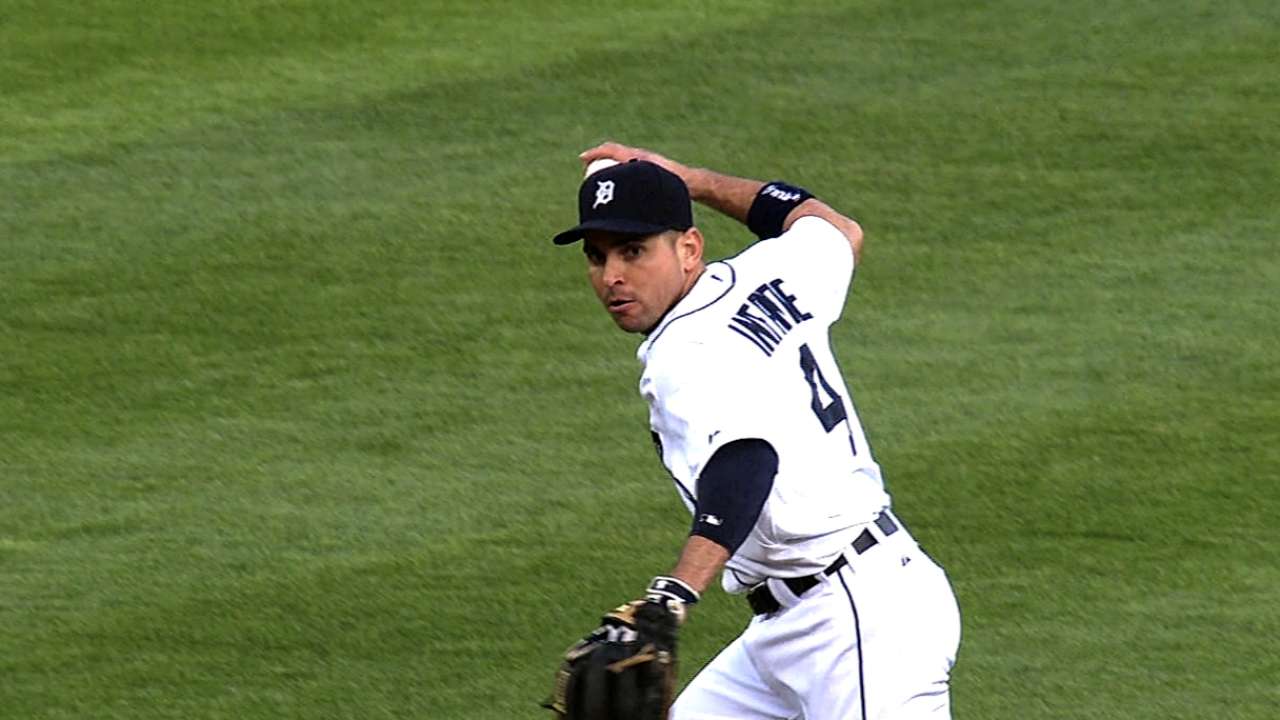 SURPRISE, Ariz. -- Omar Infante was back in the Royals' lineup on Sunday, but again as the designated hitter, not the second baseman. He hasn't played second since the first Cactus League game 11 days ago.
Infante made four trips to the plate and had a single, a walk and scored a run in the Royals' 10-1 loss to the Rockies.
His right throwing shoulder has been sore, basically in the rotator cuff area.
"All I need to know is his arm's a little sore," manager Ned Yost said. "Is it serious? No. That's all I need to know."
Yost said such soreness was common years ago.
"Fifteen years ago, we didn't come to Spring Training near in the shape that these guys do," Yost said. "It used to be a usual occurrence but now these guys are in better shape. That's not to say Omar didn't come into camp in shape because he's in tip-top shape. But the back of his shoulder got sore from throwing too much, probably. It's not a major issue."
This was just the third game for Infante in the Royals' 11 so far. If this were the regular season, Yost doubted he'd miss any games.
"During the season, they inject that with cortisone or whatever they do and then, bam, you're back playing," he said.
Dick Kaegel is a reporter for MLB.com. This story was not subject to the approval of Major League Baseball or its clubs.