Infante not fully healthy but able to take field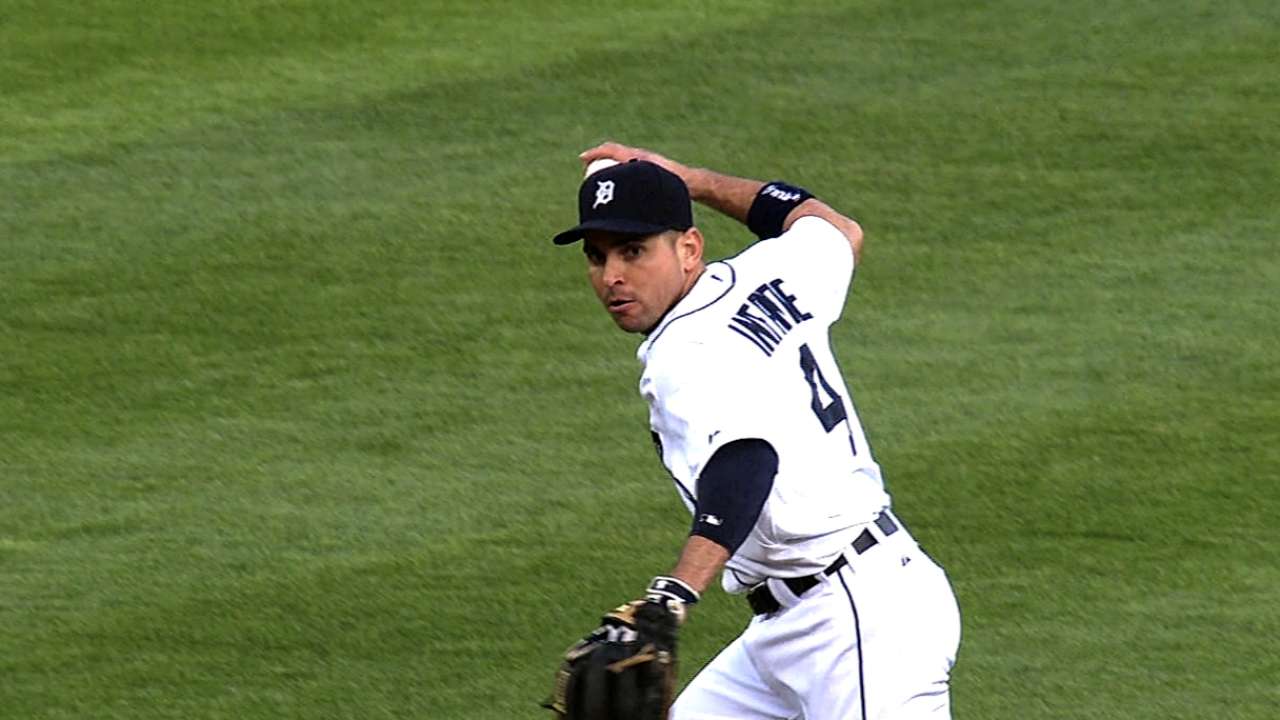 PEORIA, Ariz. -- Omar Infante on Monday played second base for the Royals in a Cactus League game for the first time in a week and a half, and everything went fine.
Infante did not get a strenuous test for his ailing right shoulder, making two routine throws to first base.
"I'm almost there; give it a couple more days," Infante said. "But I'm happy now because I can play."
Infante has yet to be teamed with shortstop Alcides Escobar, who had the day off. Jason Donald started at short instead.
"I thought Infante had a nice day," manager Ned Yost said. "I was pleased with his at-bats. He had some great at-bats; he looked great in the field."
Infante went 1-for-3 with a single to open a two-out, five-run rally by the Royals in the third inning of their 8-2 win over the Mariners.
Dick Kaegel is a reporter for MLB.com. This story was not subject to the approval of Major League Baseball or its clubs.