Cano becomes Shields' first spring pickoff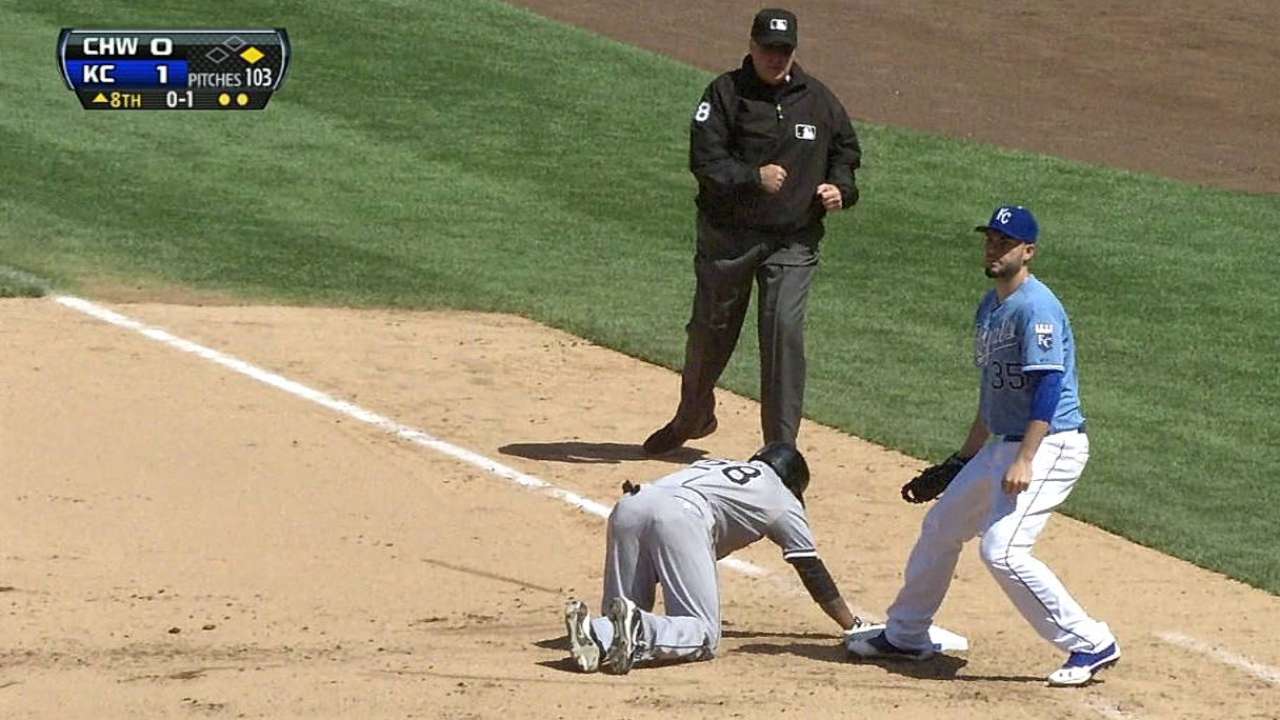 PEORIA, Ariz. -- James Shields is famous for picking off baserunners, something the Mariners' Robinson Cano knew only too well from his days with the Yankees.
As it happened, in the first inning of the Royals' 8-2 victory on Monday, Cano thought he had better warn teammate Abraham Almonte about it.
"In the first inning, he was on first and Almonte was on third, and Almonte was kind of running toward home plate. I remember him telling Almonte, 'He might pick over, he might pick over,'" Shields said.
Nothing happened that time, but, in the fourth inning, Cano singled before heading to third base on Justin Smoak's double.
"So I just figured I'd just try to go over there and get him and ended up getting him," Shields said with a smile.
He sure did, catching Cano flat-footed about 10 feet down the line.
"Man, the third baseman was playing shortstop," Cano said. "But it's a good thing he did that now. Now we know. He got everybody, even the third-base coach. Nobody said anything."
Shields has 27 pickoffs in his career, most of any active right-hander, but a runner at first is his usual target.
"Whether it's Spring Training or not, we're still working on stuff, too," Shields said. "That's the first time I've attempted something like that in this Spring Training."
Dick Kaegel is a reporter for MLB.com. This story was not subject to the approval of Major League Baseball or its clubs.