Sun tests Royals in win over Mariners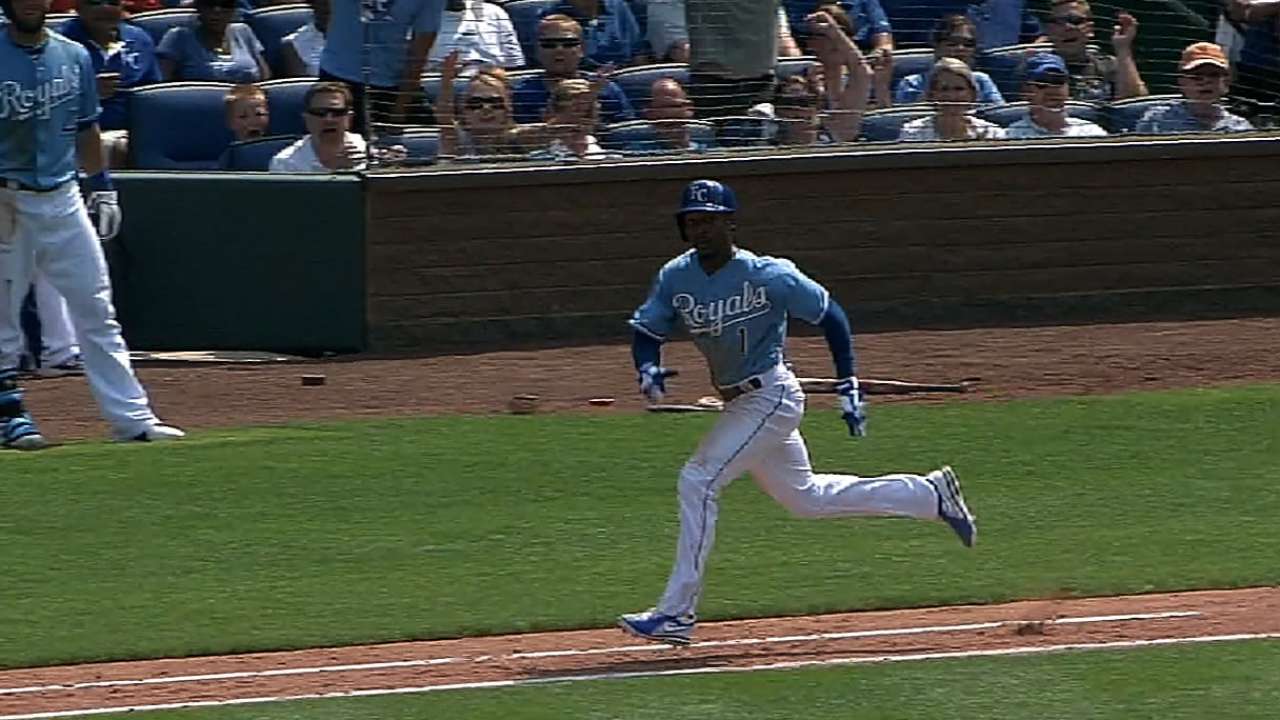 PEORIA, Ariz. -- Royals center fielder Jarrod Dyson banged into the center-field wall to catch Justin Smoak's deep drive in the first inning on Monday.
"I hit the wall, but I didn't hit it that hard; it just carries over here a little," Dyson said.
Manager Ned Yost appreciated the Royals' defense in their 8-2 win over the Mariners.
"Dyson went a long way to catch a ball, and [Justin] Maxwell made a great play in center field," Yost said.
The Arizona sun proved tough, however. Dyson missed a line drive by John Buck in the fifth inning, and it went for a double.
"I turned around twice," Dyson said. "I had no clue. I couldn't hardly see 'em off the bat today."
Mariners center fielder Leon Landry knows the feeling. He turned for Justin Maxwell's fly in the sixth and found himself several yards away from the ball. It fell for a triple.
Dick Kaegel is a reporter for MLB.com. This story was not subject to the approval of Major League Baseball or its clubs.