Moustakas strikes for fourth spring home run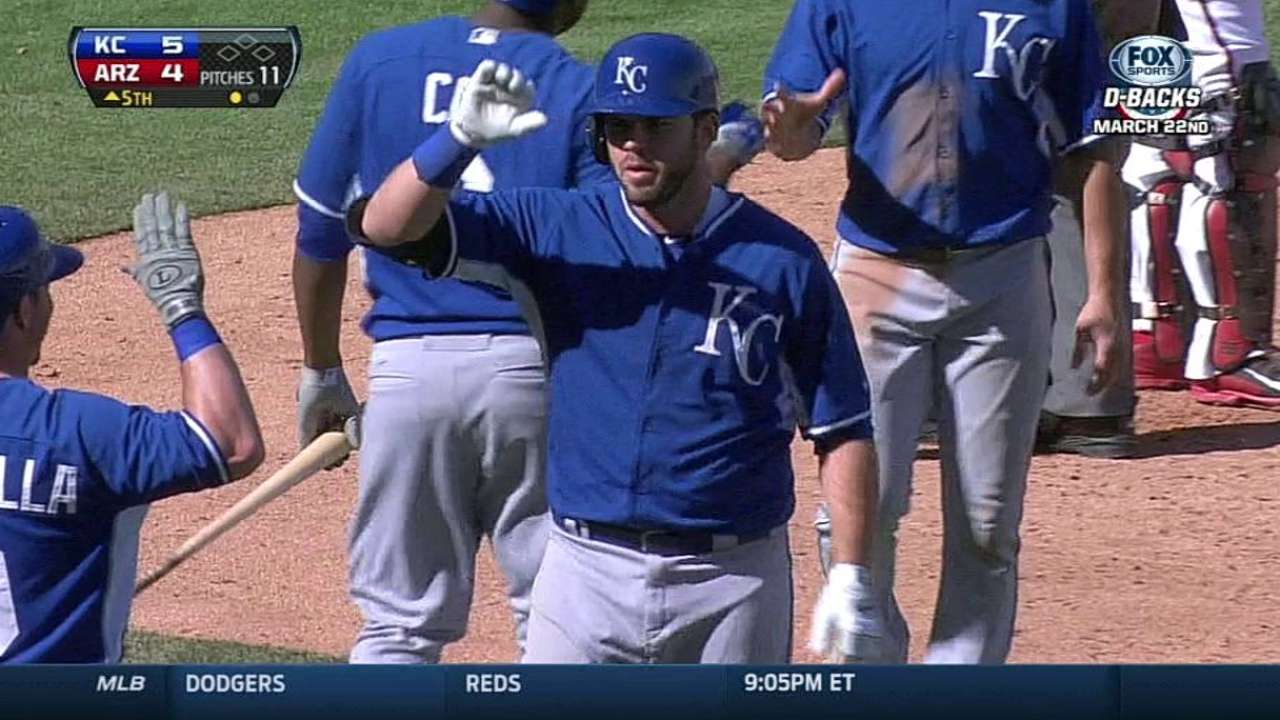 PHOENIX -- Let's just say it: Moose is really on the loose this spring.
Mike Moustakas was 3-for-3 and belted his fourth home run as the Royals squelched the A's, 3-1, on Wednesday. That raised his Cactus League average to .500 (13-for-26) with 13 RBIs, by far the most on the club.
The left-handed hitter's home run came on a 2-2 pitch against a left-hander, Sean Doolittle.
"His primary focus has been with two strikes," manager Ned Yost said. "In the cage, in the drills they do all the time, it's on a two-strike approach. That's been a big topic for Pedro [Grifol, hitting coach] and the hitters this year because 55 percent of the time, you're going to be in two-strike situations anyway. So it's an area going into the spring that we really wanted to concentrate on, focus on and try to get better at -- even though we struck out less than any team in the American League last year."
Moustakas' homer to right field followed Salvador Perez's two-run homer, a soaring smash to left. It came after Perez took a day off to rest his bruised left palm.
"I feel good with my hand, it was a little sore, but I think that's normal. I'll be OK," Perez said.
Perez has two home runs and is right behind Moustakas in average at .476 (10-for-21).
"Back-to-back homers. That's kind of cool, but I think we'll see that more this year, too," Yost said.
Dick Kaegel is a reporter for MLB.com. This story was not subject to the approval of Major League Baseball or its clubs.