Yost scratches Gordon from lineup for rest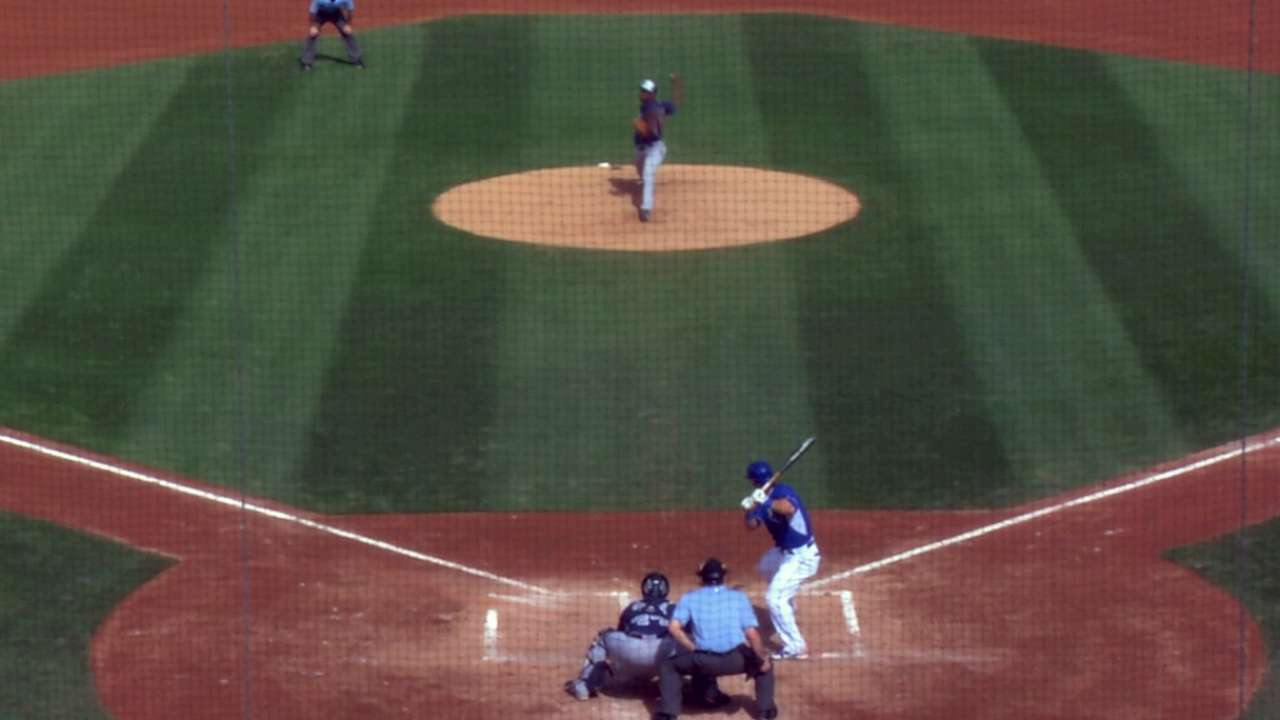 GOODYEAR, Ariz. -- Left fielder Alex Gordon was scratched from the Royals' lineup against the Indians on Thursday, but there's no reason for alarm.
"Generally, I like to play these guys three days in a row," manager Ned Yost explained. "But in Spring Training, you're working lineups two and three days ahead of time. Today was Gordy's fourth day and I didn't realize it, so I rectified."
So Gordon is fine?
"He's better than fine, he's wonderful. He'll be back in there tomorrow," Yost said.
Gordon is also doing fine at the plate with a .345 (10-for-29) average, three doubles, two triples and seven RBIs in 11 games.
Dick Kaegel is a reporter for MLB.com. This story was not subject to the approval of Major League Baseball or its clubs.