Hosmer goes to opposite field with success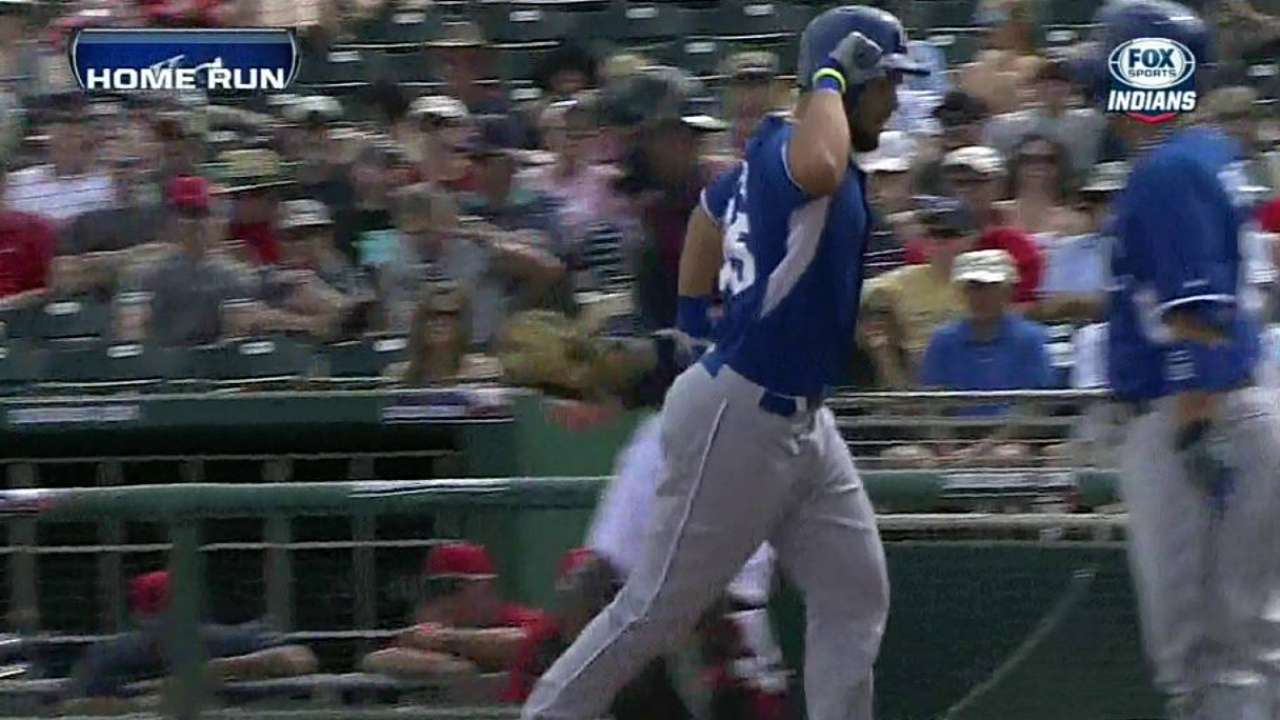 GOODYEAR, Ariz. -- First baseman Eric Hosmer saw a good sign in his two opposite-field extra-base hits on Thursday.
Hosmer, a left-handed batter, drilled a home run over the left-field wall and then doubled to left in the Royals' 12-6 loss to the Indians.
"That means I'm going good if I'm staying that way," Hosmer said. "That's the way in the field you want to stay, especially on fastballs. If you're staying that way, you're on breaking balls right there. Fastballs that you hit the other way is a good sign."
Hosmer's 2-for-3 day raised his Cactus League average to .303 (10-for-33) with two homers and four doubles.
"Hoz had a great day, Moose another big day -- really looked good offensively," manager Ned Yost said.
Mike Moustakas was 1-for-2 with a single and a sacrifice fly, keeping his average at .500 (14-for-28) with 14 RBIs in 12 games.
Dick Kaegel is a reporter for MLB.com. This story was not subject to the approval of Major League Baseball or its clubs.