Yost will take time in filling out rotation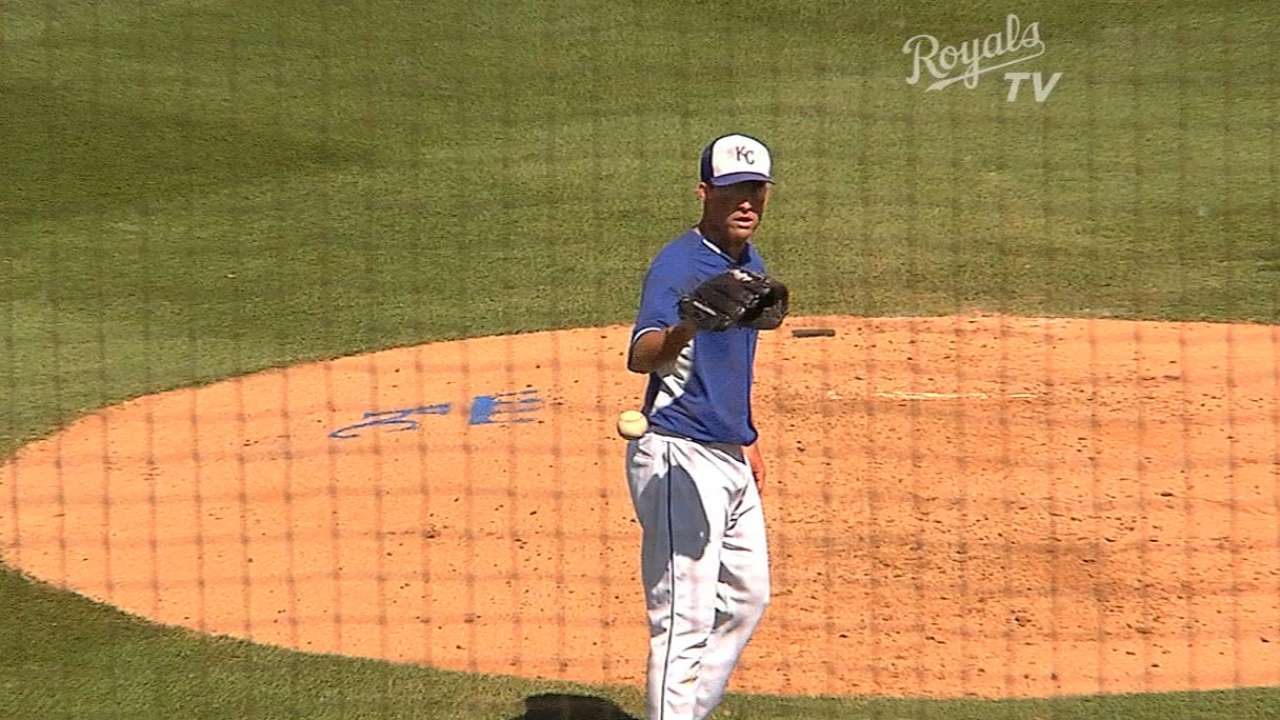 SURPRISE, Ariz. -- Danny Duffy or Yordano Ventura?
One of them will fill the Royals' remaining rotation spot, but manager Ned Yost isn't quite certain when he might announce a decision.
"Here's the thing: Ventura had a great outing, Duffy had a bad outing. We're still going to bide time." Yost said.
"I'm not going to make the decision off one bad outing or one good outing. During the season, you have a bad outing [and] let's go get 'em tomorrow. During Spring Training, you have a bad outing [and] the world's caving in. That's not the case."
So far, Duffy has given up 11 earned runs, 15 hits and four runs in nine innings. Ventura, in 9 1/3 innings, has given up three runs, six hits and one walk. He also has nine strikeouts, Duffy eight.
"I've got a pretty good idea what I'm going to do. But I don't know yet definitely what I'm going to do," Yost said. "There are 10 people that are going to sit down and make this decision, this isn't just my decision only. My decision carries a lot of weight, but we've got a bunch of good baseball minds trying to figure out what's best for this organization."
Dick Kaegel is a reporter for MLB.com. This story was not subject to the approval of Major League Baseball or its clubs.