Dyson, Giavotella make long-distance connections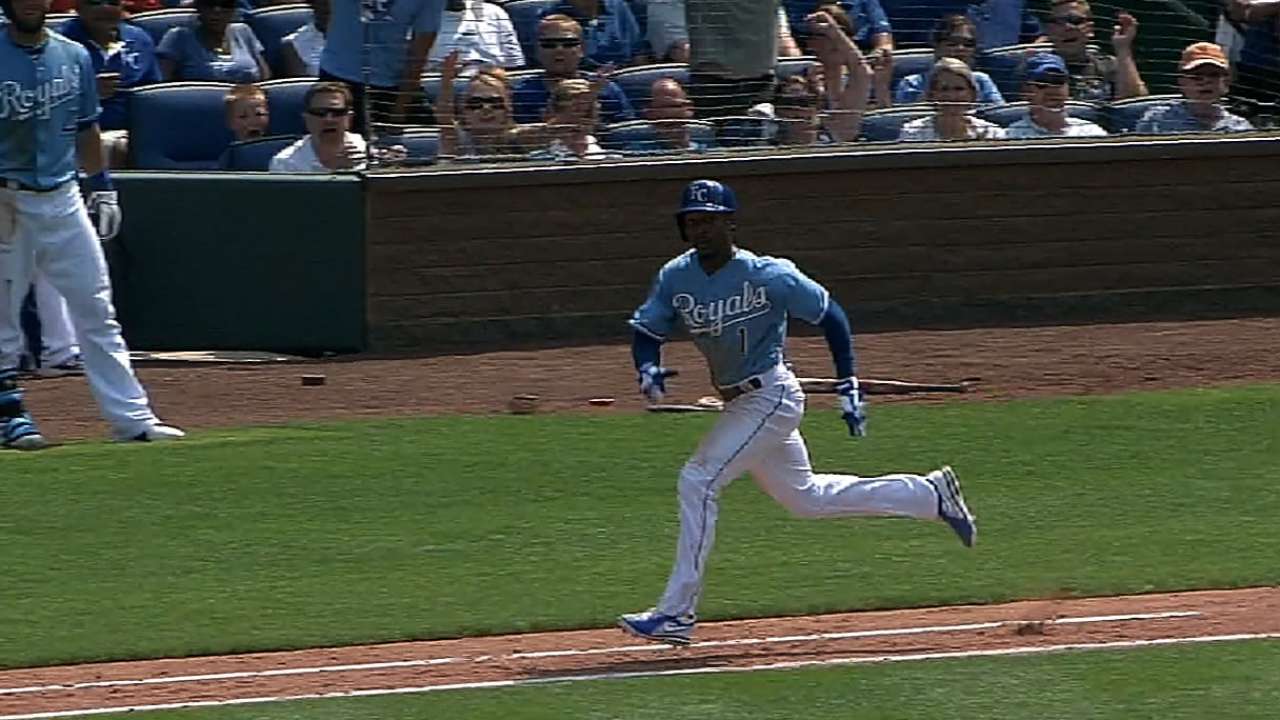 SURPRISE, Ariz. -- Small in stature but big in the box score -- that was Jarrod Dyson and Johnny Giavotella on Saturday for the Royals.
Both hit home runs off Cubs Opening Day starter Jeff Samardzija. Dyson led off the first with his to right field, and Giavotella banged his two-run shot to left in the third.
"I was just telling him, what are the odds of me and him hitting a home run in the same game and nobody else? It's rare, but we're going to take it," Giavotella said.
In addition, Giavotella had a single and a sacrifice fly, and Dyson drew two walks, stole a base and scored a second run.
Giavotella's sac fly came close to clearing the fence, too.
"I didn't think I got the second one," he said. "It was a slider that got in on me a little bit and it didn't really come over the plate like I thought it would. It kind of jammed me, but I was able to get it up in the air for a sac fly. I was hoping it'd catch some wind a little bit, but it just wasn't meant to be."
Manager Ned Yost was more excited about Dyson's two walks than his homer.
"That's bigger to me than the home run," Yost said. "That's exactly what we want him to do. We want him to look at pitches, take pitches, work at-bats and do anything he possibly can to get on base. And he's really doing a nice job of that this spring."
Dyson was happy about the walks, too.
"I'm not a home-run hitter and I just put a good swing on a pitch and it got out. But I don't look to hit the long ball, just try to work my way on base and I think I've been walking more than anything this spring, and I'm really happy with that," Dyson said. "I'm not going outside the zone swinging at pitches, and I'm able to draw walks. Even if I get behind in the count, no panic."
Dyson leads the Royals with nine walks and is hitting .364 (8-for-22).
Dick Kaegel is a reporter for MLB.com. This story was not subject to the approval of Major League Baseball or its clubs.