Escobar still at least five days from playing in a game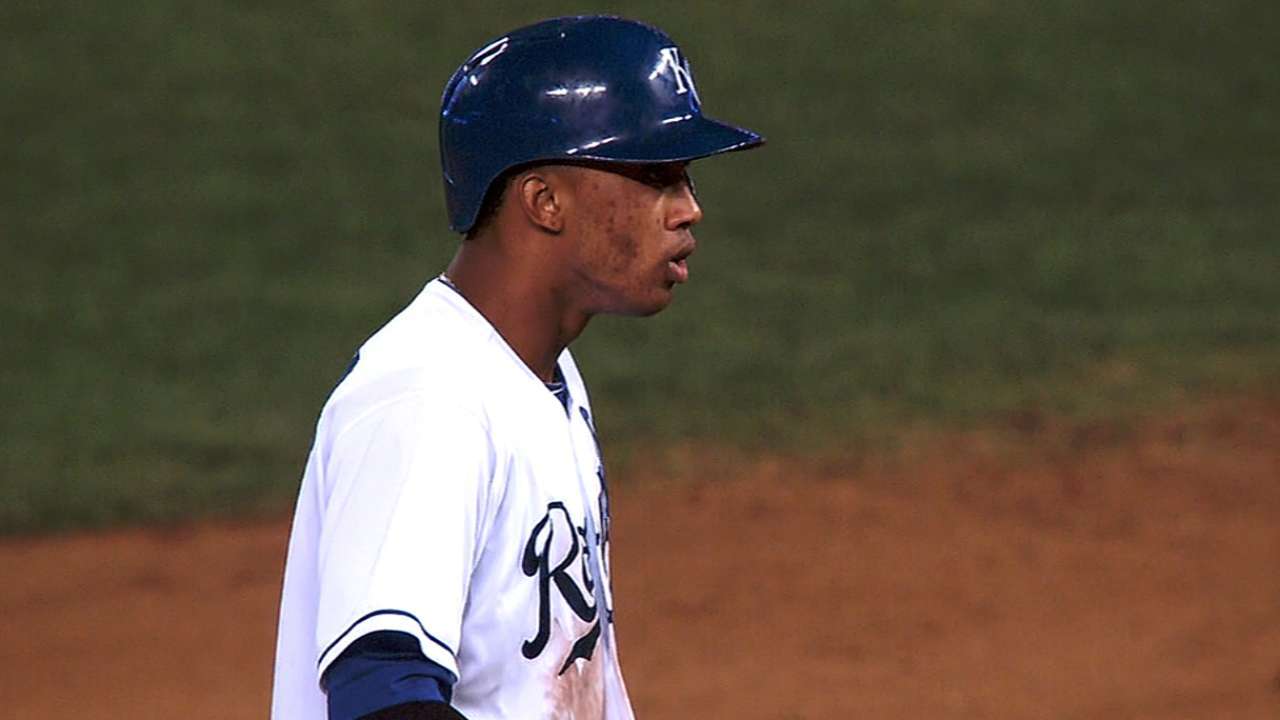 SURPRISE, Ariz. -- Royals shortstop Alcides Escobar is still going through the necessary paces as he improves from a sore right shoulder that has kept him out of game action for most of the spring.
It's all with the hope that he will be ready to open the season on March 31 in Detroit. There are only nine days left before the Royals break camp on March 26.
"You've got to be smart and make sure he's ready," Royals manager Ned Yost said on Monday. "[The injury] is not a big deal, but you're starting to run out of time. That makes it a big deal, but he's going to be fine."
This is what the Royals have in mind for Escobar this week: "He threw up to 105 feet and did real well today," Yost said. "After the off day, Wednesday we'll run him through a whole assortment of infield drills with throwing. If he feels good then we'll probably play him in a Minor League game on Thursday, a Minor League game on Friday. And if he passes both of those tests he'll start playing in a Major League game on Saturday."
Escobar has played in only three Cactus League games this spring because of the nagging injury. Last year, his third in Kansas City, Escobar played in 158 games, batted .258, and was the mainstay of the infield defense.
No question, the Royals are reacting conservatively with him right now because he's such an essential part of the puzzle. The Royals also have some wiggle room because they can't place anyone on the 15-day disabled list more than nine days before the start of the season, which in this case would be Friday.
But that wasn't the main reason for the delay in getting Escobar into a Major League game earlier.
"No, [head trainer] Nick [Kenney] wanted him to do some extensive throwing before we put him in a game," Yost said. "Me, I'd just throw him in a game."
Barry M. Bloom is national reporter for MLB.com and writes an MLBlog, Boomskie on Baseball. Follow @boomskie on Twitter. This story was not subject to the approval of Major League Baseball or its clubs.