Infante out again, while Escobar improves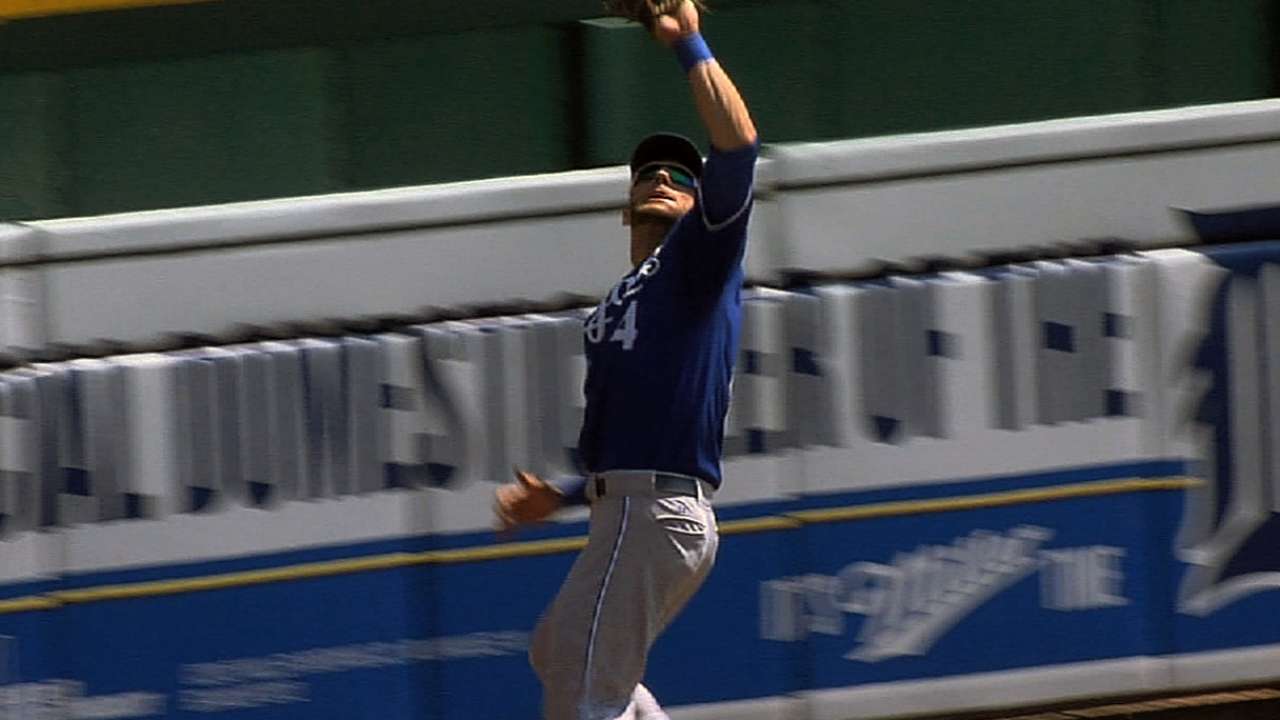 SURPRISE, Ariz. -- Second baseman Omar Infante had a cortisone shot in his sore right elbow and was out of the Royals' lineup against the Reds on Wednesday night.
"It's a bone spur, nothing really serious," manager Ned Yost said. "It's a thing that'll pop up from time to time, but we'll let it calm down and he'll be OK. Just go day to day with it, see how he's feeling."
This was the second straight game Infante has missed. Shortstop Alcides Escobar was out again and hasn't played since March 9 because of a right shoulder problem.
But there was good news on Escobar.
"I came out (Tuesday) to watch him throw and he was throwing bullets to 150 feet," Yost said. "He's going to be fine. His arm was feeling much better."
Escobar also did well in a throwing test on Wednesday and is scheduled to play on Thursday in a Minor League game with the possibility of returning to the Cactus League soon.
With both middle infielders hurting, Yost was asked if he was considering adding another backup infielder to his roster plans, possibly by reducing his pitching staff from the planned 12 to 11.
"We're not looking at doing that right now," Yost said.
As it now stands, Danny Valencia is considered to be the only likely extra infielder and he's primarily a corner guy, although he's been playing some second base in Spring Training. Pedro Ciriaco, a shortstop, is still in camp as well.
Complicating matters is that both Valencia and Ciriaco are out of Minor League options.
But Yost is keeping his options open on a second backup infielder.
"Could that change tomorrow?" he said. "Yeah, it very well could."
Dick Kaegel is a reporter for MLB.com. This story was not subject to the approval of Major League Baseball or its clubs.