Vargas' impressive spring continues with sharp start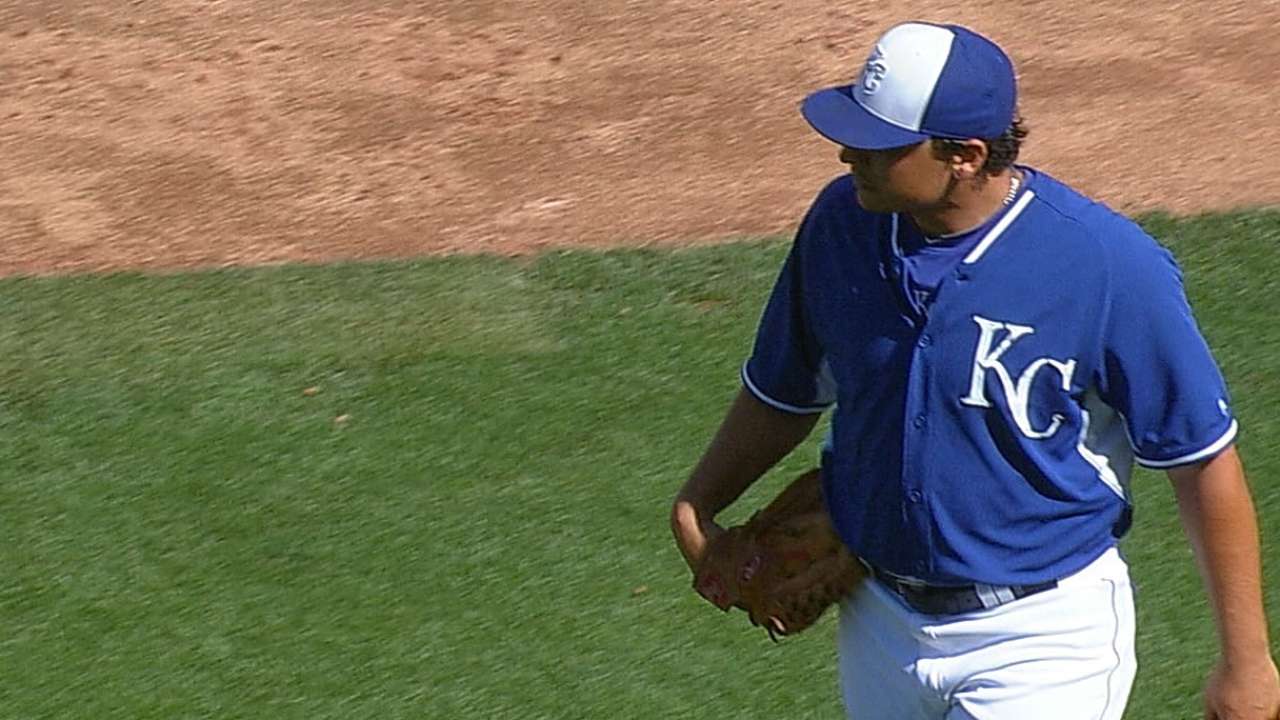 SURPRISE, Ariz. -- Jason Vargas' first Spring Training with the Royals continued to be a success on Saturday as he held the Rangers to one run in seven innings in an 8-4 victory.
Vargas, the first Royals starter to reach seven innings, has a 2.14 ERA in a team-high 21 spring innings in which he's allowed just five runs on 22 hits and four walks. He has shown a knack of stranding runners on base.
"I know they're going to get on base, that's how the game is. Sometimes they will, sometimes they won't, but the key is to make that pitch to get you out of that inning," Vargas said.
Vargas surrendered eight hits and a walk but just one run on Saturday.
"He's just boom, boom, boom. He just makes pitches," manager Ned Yost said. "He gives up a hit, he gets back on the mound and makes pitches. That's what he and Jeremy Guthrie do so well. They just make pitches. If they give up a hit, they'll get the next guy to hit into a double play, or the guy after that."
Vargas threw 96 pitches including 63 strikes.
"I was able to get up to close to 100 pitches without feeling really fatigued so that's a good sign," he said.
Vargas also showed his fielding skills, twice going toward the third-base line to grab bouncers and making a long throw to first base.
"I didn't know if I was going to get to that first one, or that second one, but got to it and had enough time so I was able to convert," he said.
Despite his success, Vargas knows the Cactus League is the Cactus League.
"Once Spring Training is over and the lights come on, it's a whole different ballgame and everything counts," he said. "We'll be ready for it."
Dick Kaegel is a reporter for MLB.com. This story was not subject to the approval of Major League Baseball or its clubs.