Ventura adjusts, has strong start vs. Giants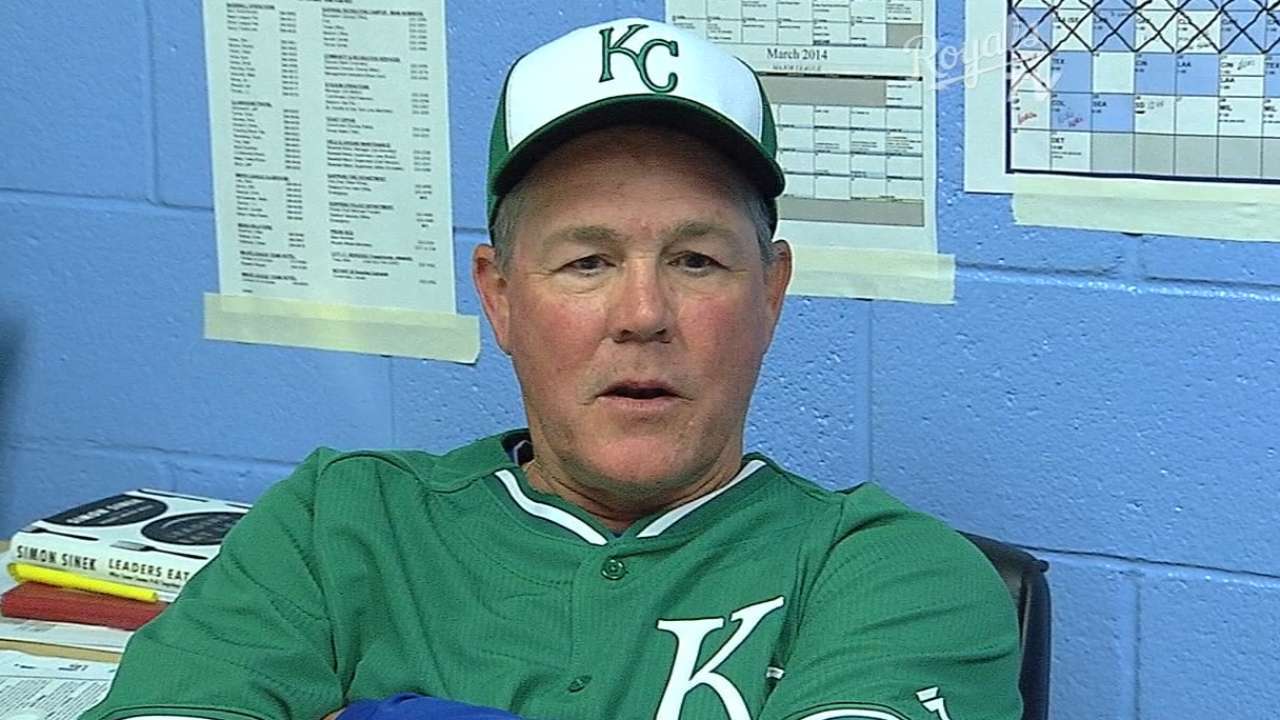 SCOTTSDALE, Ariz. -- Yordano Ventura might not have been at his best but he gave up just one run in five eventful innings in the Royals' 13-9 loss to the Giants on Sunday.
"I threw the ball fine. My shoulder was a little bit open and [pitching coach] Dave Eiland told me to close it, get on line and throw the ball down," Ventura said.
In his five innings, Ventura gave up five hits and three walks and hit a batter. In the fourth, the Giants loaded the bases with one out but he escaped with back-to-back strikeouts.
"I thought he was great," manager Ned Yost said. "Yo gives up one run in five innings and the bullpen gives up 12 in the last [three] so it was one of those days."
Ventura, who'll start the season's third game at Detroit, has a 1.77 ERA in the Cactus League.
"Yordano was pretty good," said catcher Salvador Perez. "The first two innings he was trying to do too much and was opening his shoulder too quick to home plate. We told him to stay on line and keep the ball down a little bit. I think he didn't feel all that good but he pitched really well."
In fact, a Giants radar gun clocked one of his pitches at 102 mph.
Ventura got in plenty of work in his five innings, throwing 91 or 92 pitches, which according to Yost was "right where we wanted" his count.
On the other hand ...
"It wasn't a good day for the bullpen," Yost said.
Louis Coleman, who replaced Ventura, was charged with six runs on three hits, including a homer, and three walks and got just one out. Aaron Crow finished the inning but not before giving up a pair of two-run hits.
"That was the best stuff Louie's had all spring but he just couldn't command any of it. Best slider I've seen. But no command," Yost said. "Crow was not great."
Wade Davis and Greg Holland each gave up two runs in one inning.
Dick Kaegel is a reporter for MLB.com. This story was not subject to the approval of Major League Baseball or its clubs.