Guthrie satisfied with prep work in Surprise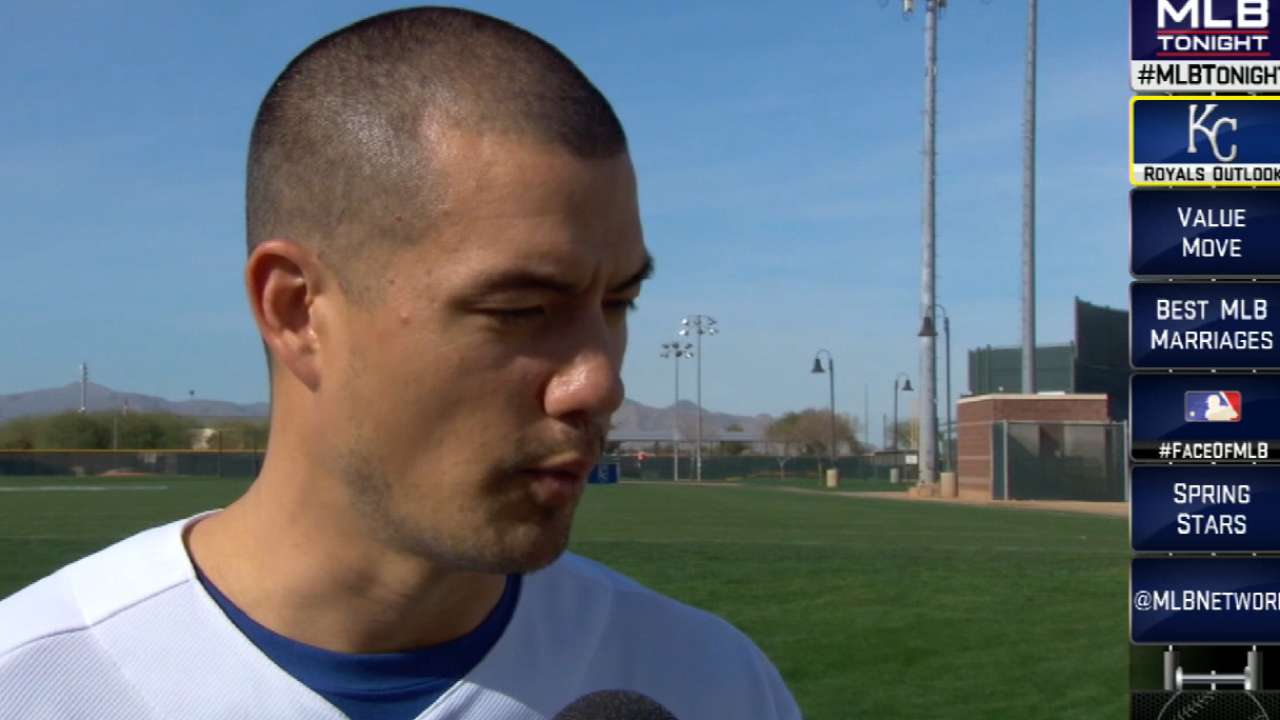 SCOTTSDALE, Ariz. -- Royals right-hander Jeremy Guthrie finished the Arizona phase of his preparation for the season and feels good about it.
"I feel like I've gotten the arm strength up and that I've been able to execute some pitches, so hopefully I'll be able to do more of those consistently and start off the season well," Guthrie said.
In Monday's 8-2 loss to the Rockies, Guthrie threw 93 pitches in five innings and gave up four runs with six hits and one walk. He'll split the last Spring Training game at Milwaukee on Saturday with Yordano Ventura and will make significantly fewer pitches.
"They're going to pull us back, so probably in the 60 range," Guthrie said.
Guthrie's first start of the regular season will be the Royals' home opener on April 4 against the White Sox.
"It's always a treat to be able to go out there where the excitement is real high, and to play in front of a full stadium will be great," he said.
The bullpen had an unimpressive outing for the second straight day. Tim Collins gave up two hits and a run, while Kelvin Herrera surrendered a home run.
"The bullpen's not been real sharp here the last week and a lot of that has to do with the bullpen [being] a real adrenaline-driven position, and we're in the last week of Spring Training and they're ready to go," manager Ned Yost said. "They haven't been near as sharp, but hopefully they're getting all their bad innings out of the way in Spring Training and will be ready to go when the season starts."
Dick Kaegel is a reporter for MLB.com. This story was not subject to the approval of Major League Baseball or its clubs.