Infante on track to start on Opening Day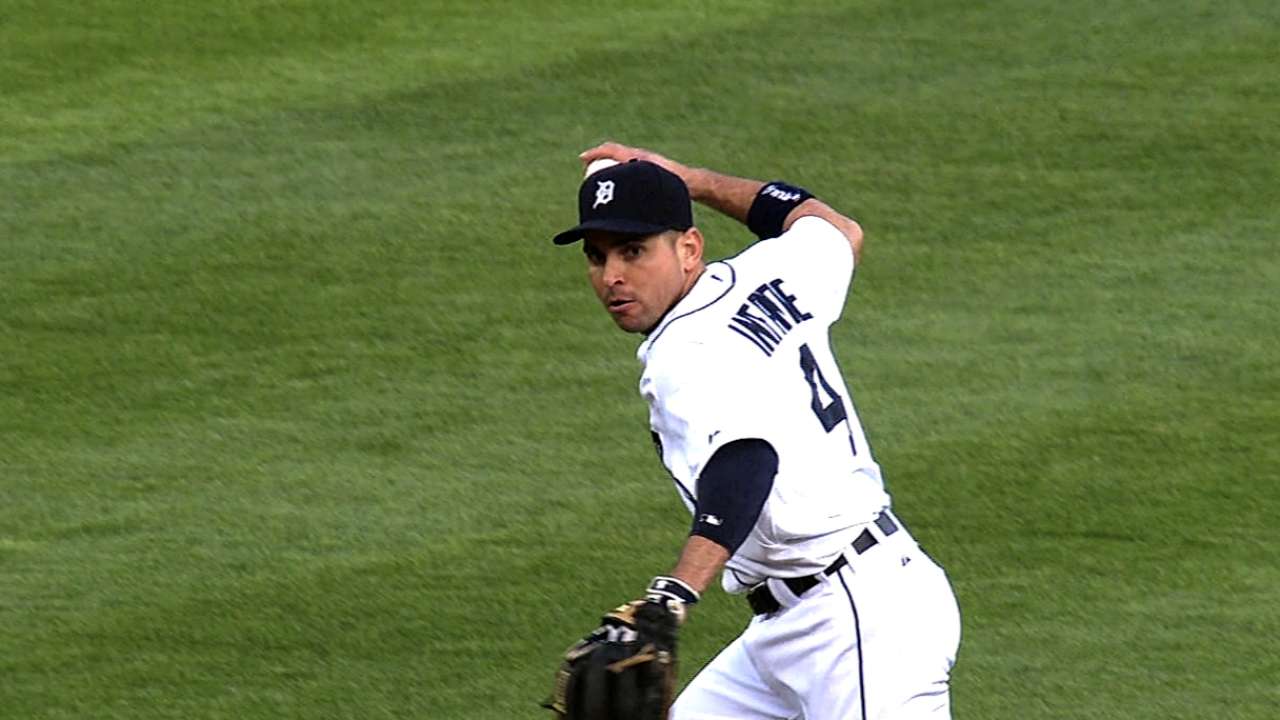 SURPRISE, Ariz. -- Omar Infante's cranky elbow held up well in a Minor League game on Tuesday, and Royals manager Ned Yost is confident his second baseman will be ready for Opening Day at Detroit.
"He played five innings, made two plays at second, had five at-bats, walked and scored from first on a double, so he looked good," Yost said. "Everything went well."
The plan is to have Infante play another five innings at second base in a Minor League game on Wednesday, and if that goes well he'll be a designated hitter in a game on Thursday.
"If he does good in all that, we're going to fly him to Milwaukee and let him play in both of those exhibition games and be ready for Opening Day," Yost said.
Meanwhile, the Royals' final 25-man roster is still not set.
"Some of it's tied with Infante, how he's feeling," Yost said. "We're just playing it day to day right now, but I think he's going to be fine."
Other than the regulars, there are still three infielders in camp -- Danny Valencia, Pedro Ciriaco and Jason Donald. Ciriaco started at second base on Tuesday night against the Mariners.
Yost explained that Infante's elbow soreness stems from a bone spur that tends to get inflamed.
"He still feels it a little bit on occasion, but it goes away real quick," Yost said. "He may feel it on a throw, but it's gone by the time he's ready to make his next throw playing catch. He might feel it a little bit on a swing, on a scale of 1 to 10, a 2, but it goes away before he's ready to take his next swing, so that's good."
Shortstop Alcides Escobar, who missed time earlier with a sore shoulder, is doing well.
"Esky will be ready to go 100 percent by Opening Day. He's pretty close right now," Yost said.
Dick Kaegel is a reporter for MLB.com. This story was not subject to the approval of Major League Baseball or its clubs.