Bueno tightening grip on spot in Royals' 'pen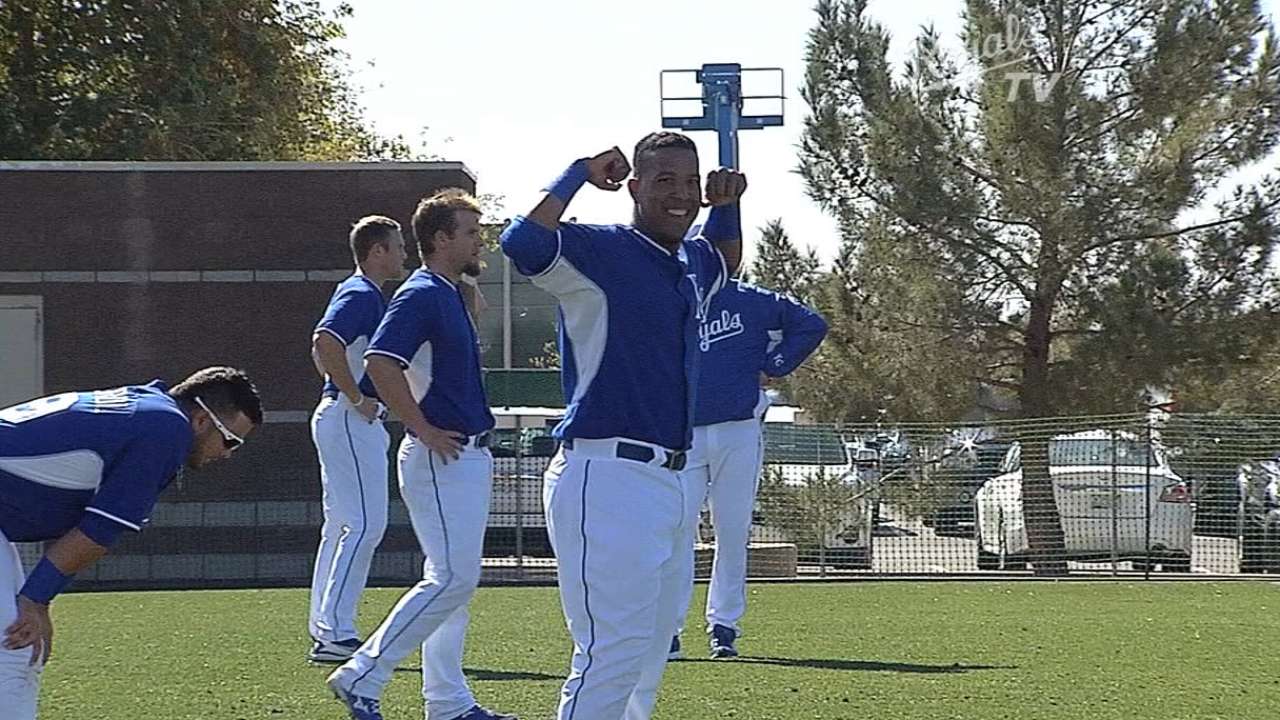 PEORIA, Ariz. -- Left-hander Francisley Bueno hasn't heard anything definitive from the Royals, but he's undoubtedly strengthened his bid for a bullpen job.
Bueno pitched three shutout innings in Tuesday night's 9-6 loss to the Mariners and, though he gave up two hits, faced the minimum nine batters. There was a double play and Bueno also threw out a runner trying to steal third.
"Bueno was outstanding -- three innings," manager Ned Yost said. "We were going to try to lengthen him out to about 40 pitches to be a multiple-inning guy and he got through the first two innings at 22 pitches, and I said let's give him a third and he looked fantastic."
Bueno's status undoubtedly improved more with new doubt cast over the readiness of Louis Coleman, one of six relievers considered locks for the bullpen.
Bueno has a 1.64 ERA in the Cactus League, notching 10 strikeouts in 11 innings. He's given up nine hits and two walks but just two runs.
Yost believes Bueno could function as a long man in the bullpen among other things.
"He's a guy you could do that with. He's a guy you could use in different roles, that's what makes him so attractive," Yost said.
Bueno, 33, has pitched in 25 games for the Royals in the last two years, compiling a 1.05 ERA for 25 2/3 innings.
His only previous big league experience was one game with the Braves on Aug. 13, 2008. Bueno was ejected for throwing at the Cubs' Alfonso Soriano and later was suspended for three games. Bueno didn't serve the suspension until four years later -- when he finally returned to the Majors with the Royals in September 2012.
Dick Kaegel is a reporter for MLB.com. This story was not subject to the approval of Major League Baseball or its clubs.