Yost steps inside Miller Park on this return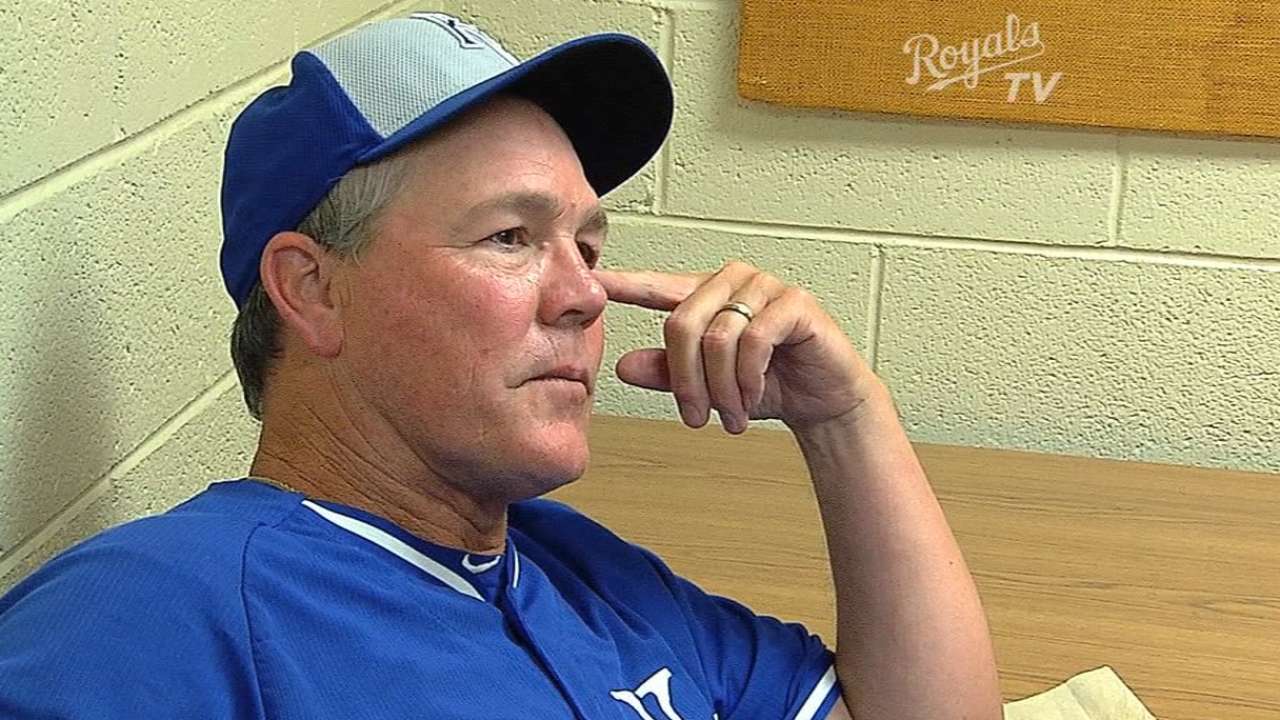 MILWAUKEE -- Right fielder Nori Aoki wasn't the only ex-Brewer returning to Miller Park with the Royals on Friday night.
Skipper Ned Yost, dismissed as Brewers' manager late in the 2008 season as the team was headed for the playoffs, was back inside the stadium for the first time since then.
He'd been back to the Miller Park parking lot, though, a year after being dismissed. The reason was to drop off a car that he'd taken with him back to his home in Georgia.
"I had a car in my contract so when I left, I was going to take the car back and Doug [Melvin, general manager] said, 'Take the car, you've got it for a year.' And I took the car home and drove it back up here a year later," Yost said. "It was a nice car."
Yep, drove straight through, Georgia to Milwaukee in about 12 hours.
"I always like driving by myself," Yost said.
"I flew back. Dropped it off, boom, caught a cab straight to the airport and flew back. That's the only time I've been back here."
Dick Kaegel is a reporter for MLB.com. This story was not subject to the approval of Major League Baseball or its clubs.