Coleman testing troublesome swollen finger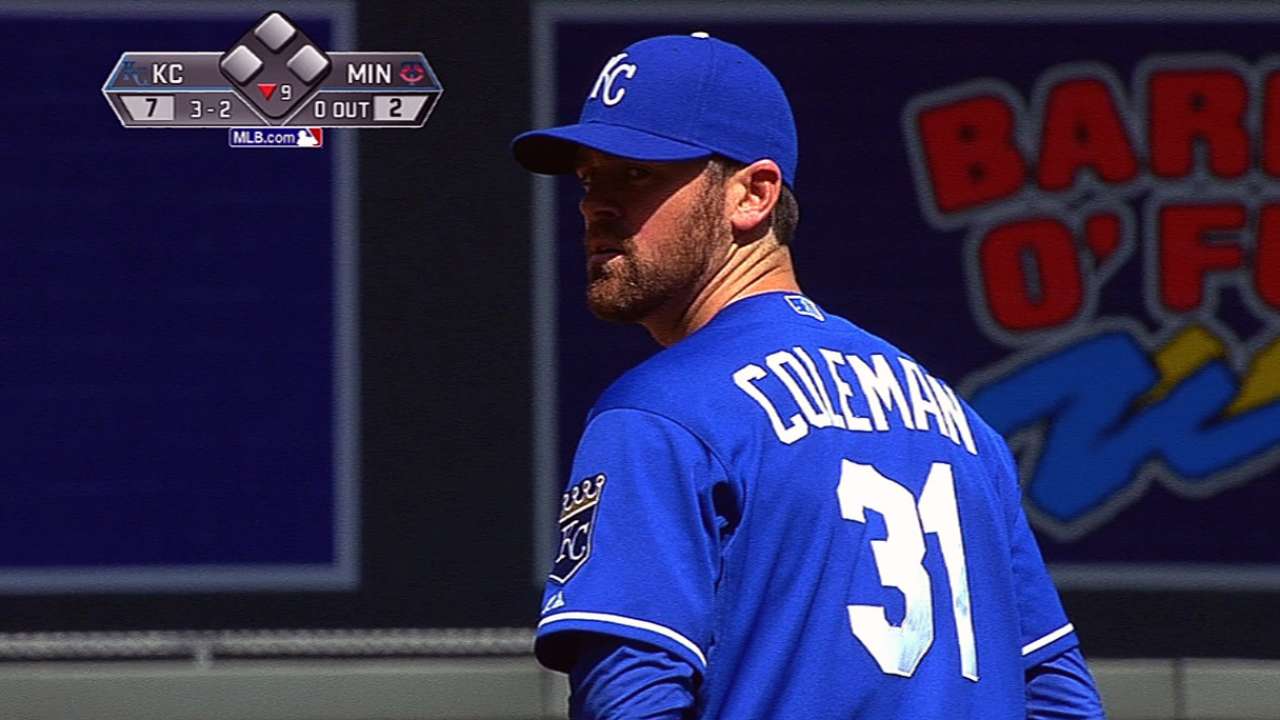 MILWAUKEE -- Right-hander Louis Coleman is at Surprise, Ariz., testing the middle finger of his pitching hand in an effort to be part of the bullpen when the season opens.
Coleman, however, likely will start the season on the disabled list because his swollen finger has made it difficult for him to command the ball. It's been a problem since early in camp when the finger was jammed by a batted ball during fielding practice.
He is scheduled for another throwing session on Saturday in Arizona.
Still up in the air is whether or not the Royals will open the season with 11 or 12 pitchers.
Meantime, starting pitcher Bruce Chen is also in Arizona and will throw four innings or 60 pitches on Sunday in a Minor League games. He's prepping for his first scheduled start on April 5 against the White Sox in Kansas City.
Dick Kaegel is a reporter for MLB.com. This story was not subject to the approval of Major League Baseball or its clubs.