Aoki impresses with strong spring campaign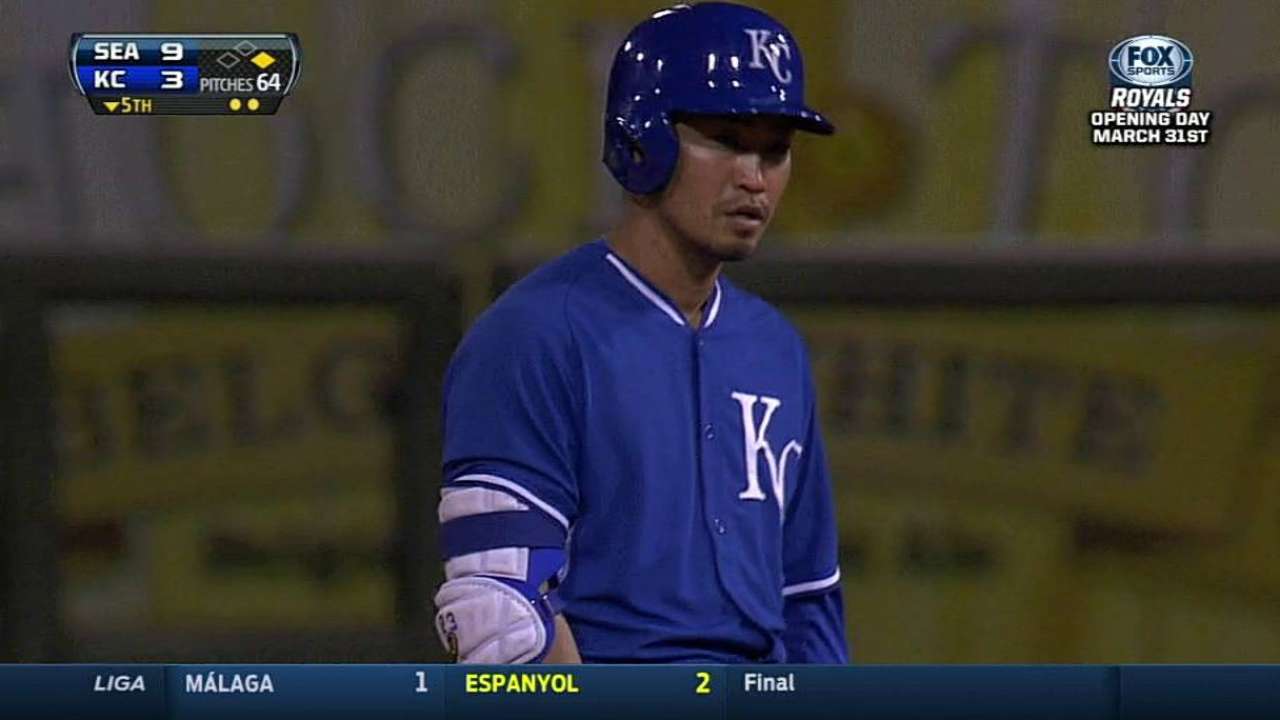 MILWAUKEE -- Perhaps Royals manager Ned Yost hasn't seen much of the second part of his new 1-2 duo at the top of the lineup, Omar Infante, but he's been very impressed with leadoff man Nori Aoki.
The Japanese right fielder, acquired from the Brewers in a trade for pitcher Will Smith, has meshed well with the Royals in Yost's view.
"He's had a great Spring Training, hit over .300, been on base a lot, has played great defense for us," Yost told the Japanese reporters who chart Aoki's every move. "Exactly what we wanted for the top of the order -- a guy who is a table-setter, a pesky little hitter that creates run-scoring opportunities for your team.
"You watch him all spring and he's got a real knack of starting innings off and keeping innings going. He's got good speed and there's a lot of things that he can do to help us."
Yost was asked about Aoki's consistency.
"His consistency is much more than I expected it to be," Yost said. "He's consistent every single day with his swing, with his mechanics, with his outfield play, with his routine, his work ethic."
And what does Yost expect from the first Japanese position player in Royals history?
"People always ask me what I expect out of a player and I just expect him to go out and play hard, and do the best he can do," Yost said. "It's hard to put numbers on it, but I expect him to be a big part of a winning organization."
Dick Kaegel is a reporter for MLB.com. This story was not subject to the approval of Major League Baseball or its clubs.