Royals looking to buck recent Opening Day trend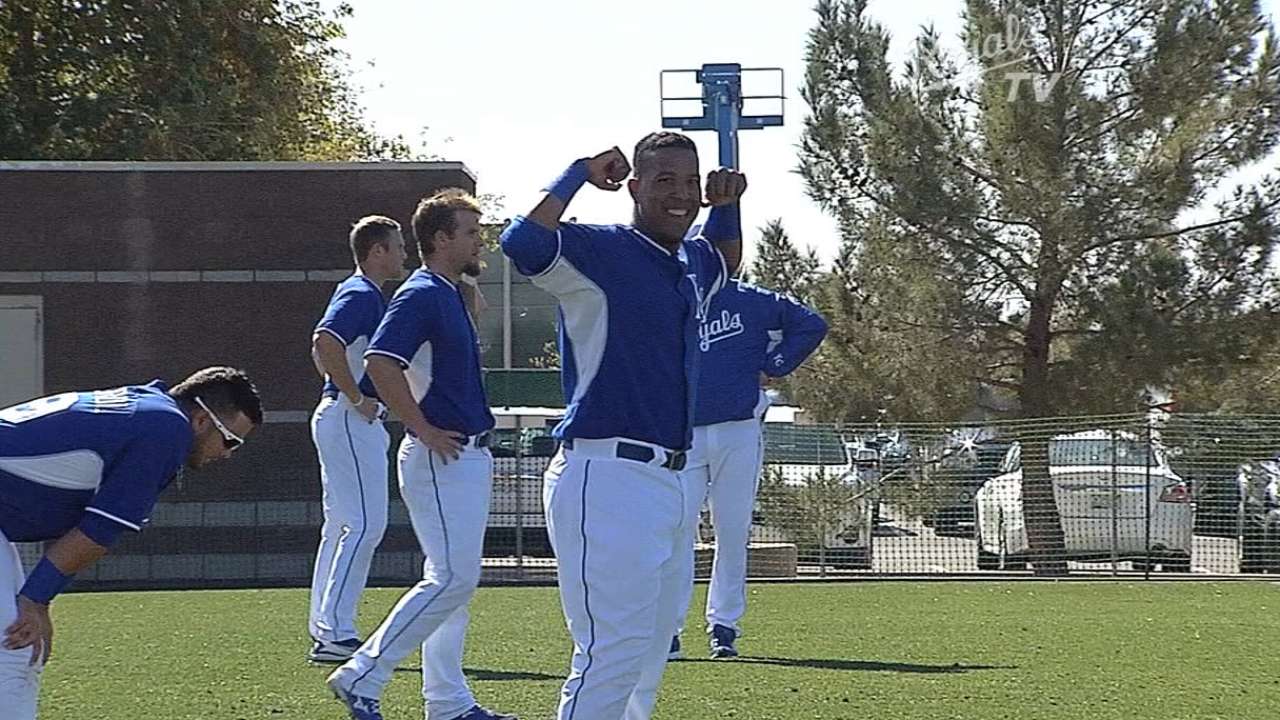 DETROIT -- Gotta be honest, Opening Day has not given Royals fans much to celebrate the last five years. They've all been losses.
Just last year, there was a chiller -- in more ways than one -- in frosty Chicago, where Tyler Flowers' home run gave the White Sox a 1-0 victory. That was the only mistake that James Shields made all day. Trouble was, Sox starter Chris Sale didn't make any.
The Royals didn't score in 2012's opener at Anaheim, either, as Jered Weaver shut them down, 5-0. Royals starter Bruce Chen pitched six scoreless innings before being pulled. The Angels did all their damage against the bullpen, with a five-run eighth.
Weaver had warmed up for that by pitching 6 1/3 scoreless innings when the 2011 season opened in Kansas City. The Angels had a 4-0 lead when he left, and the Royals later got solo homers from Jeff Francoeur and Mike Aviles -- good but not enough.
Reigning American League Cy Young winner Zack Greinke left the Royals' opener ahead of Justin Verlander, 4-2, after six innings in 2010 at Kansas City. But the Tigers beat up on three relievers for six runs in the seventh to win, 8-4. "It wasn't fun to watch," Greinke said.
Alex Gordon hit a home run and starting pitcher Gil Meche had a 2-1 lead after seven innings in 2009 at Chicago. Then, Jim Thome clouted a three-run homer off Royals set-up man Kyle Farnsworth and the White Sox won, 4-2.
So the Royals' last victory on Opening Day came in 2008 at Detroit, 5-4. That was so long ago that it was Trey Hillman's debut as Royals manager. The winning run came in the 11th, as Tony Pena Jr.'s looping single scored John Buck.
Go back to 1969, the Royals' first season, and their overall record for 45 years of Opening Days is just 15-30. It breaks down to 5-17 on the road against 10-13 at home.
With 162 games on a team's schedule, is it really that important to win the first one?
"Of course, it is," Royals manager Ned Yost said. "It's important every day. You just don't give days away because it's Opening Day. It's extremely important. But it's not the end of the world if you don't."
Looking for an omen? In the World Series-winning season of 1985, the Royals opened with a 2-1 win over the Blue Jays on Willie Wilson's two-run double.
Dick Kaegel is a reporter for MLB.com. This story was not subject to the approval of Major League Baseball or its clubs.