Infante set to face former club on Opening Day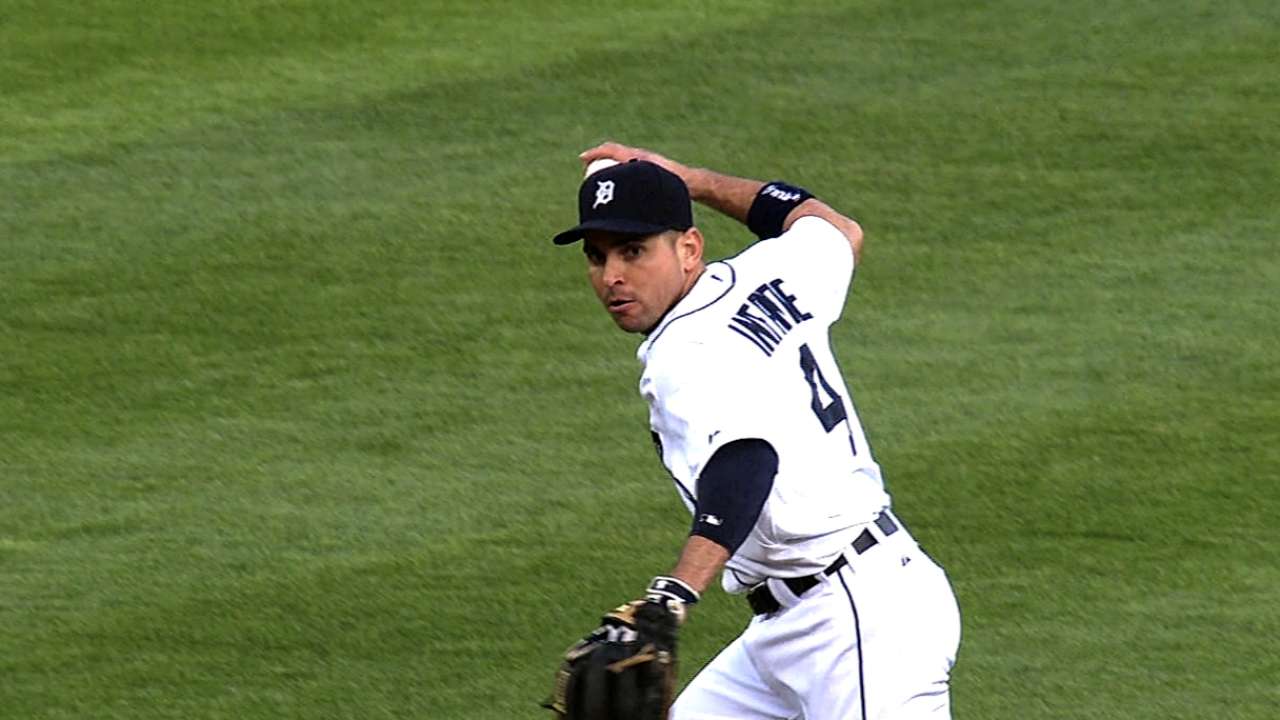 DETROIT -- Second baseman Omar Infante rejoined the Royals for Sunday's workout. He is slated for the Opening Day lineup and is ready to go, despite some lingering discomfort caused by a bone spur in his right elbow.
"I had a little more pain when I swing. Throwing it's better," Infante said. "I have to keep working on it with my treatments to keep it strong."
Does manager Ned Yost expect Infante to be an everyday player?
"Yeah," Yost said. "Everybody's feeling something. We've just gone through six long weeks of Spring Training. Our players all play a lot and, from now to the end of the season, they're going to be dealing with things that they have to play through."
Infante and shortstop Alcides Escobar have yet to play together defensively in a game, but he dismissed that as an issue.
"No, no. We practice together a lot during BP," Infante said. "We practiced today and we'll do it tomorrow, too. We'll be OK."
Infante is starting the season against the Tigers, the team he played for in 2013.
"It's a nice city and a good stadium to play in," Infante said. "And they've got a good team."
Dick Kaegel is a reporter for MLB.com. This story was not subject to the approval of Major League Baseball or its clubs.