Yost: Butler may return to cleanup spot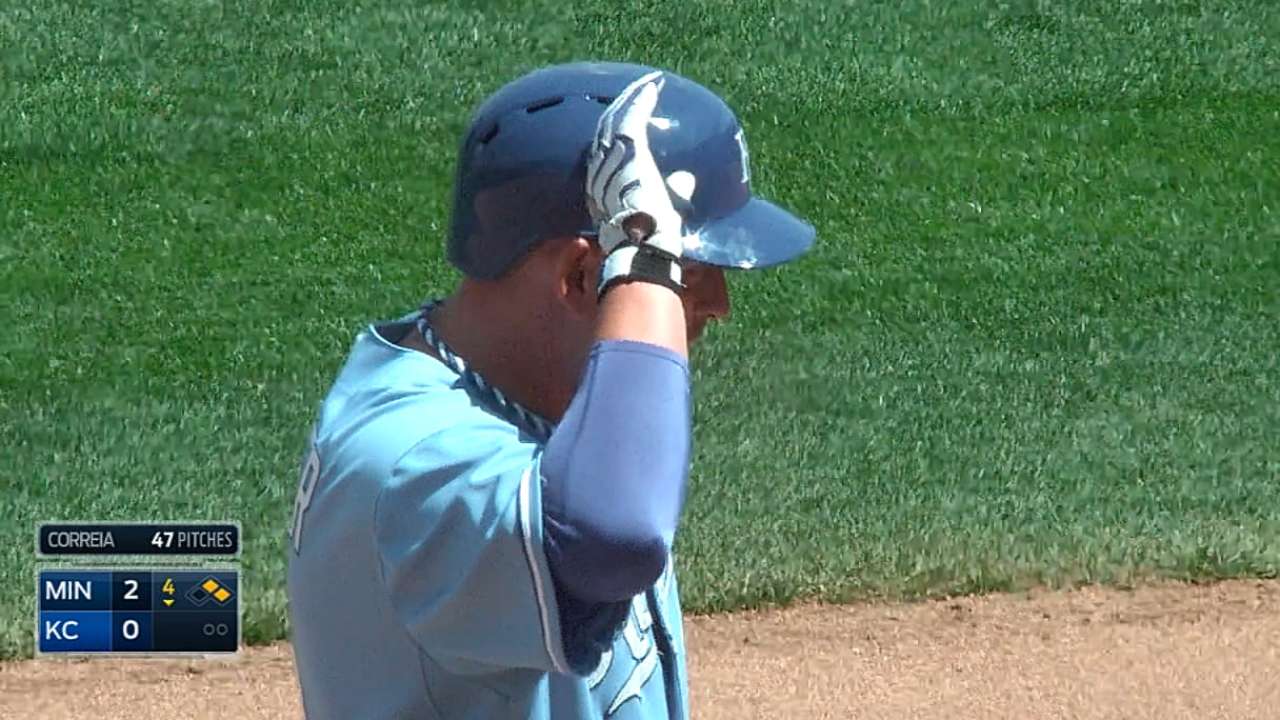 KANSAS CITY -- Billy Butler is showing enough good signs at the plate that he might get back into his usual cleanup spot on Monday night at Cleveland.
Butler has hit sixth in the last four games and is 6-for-14, including two singles in Sunday's 8-3 loss. Salvador Perez has been batting fourth and has gone just 1-for-16.
"Might put him back in the fourth spot tomorrow," Royals manager Ned Yost said. "Salvy's been struggling in that spot and Billy's back to swinging the bat good enough to handle that spot."
In addition to two singles, Butler also flied out deep to center in his last at-bat.
"I drove the ball in my last at-bat, it got to the track," Butler said. "It's a big park. I felt like I got it good. I'm staying through the ball, and that's four or five games I've been hitting the ball well."
Butler, now at .213 for the season, has been somewhat mystified.
"It's the longest time I've gone where I couldn't find my timing. To start out the season, it just gets magnified early when you only have 14 or 15 games to go off of. In actuality, it's a small sample size," he said. "I can't quite figure why it took so long. I didn't prepare any different. I guess it's just one of those things where every player kind of goes through it."
Butler came into this season with a career average of .298. Just two years ago, he hit .313 with 29 homers and 107 RBIs.
"I'll just get better every day. That's what my goal is," he said. "The team has confidence in me. I went into the season the four-hole hitter and that's what they want me to be, and I feel like I've earned that. I've just got to go out and do what I'm supposed to do."
Dick Kaegel is a reporter for MLB.com. This story was not subject to the approval of Major League Baseball or its clubs.