Royals remember on day of Boston Marathon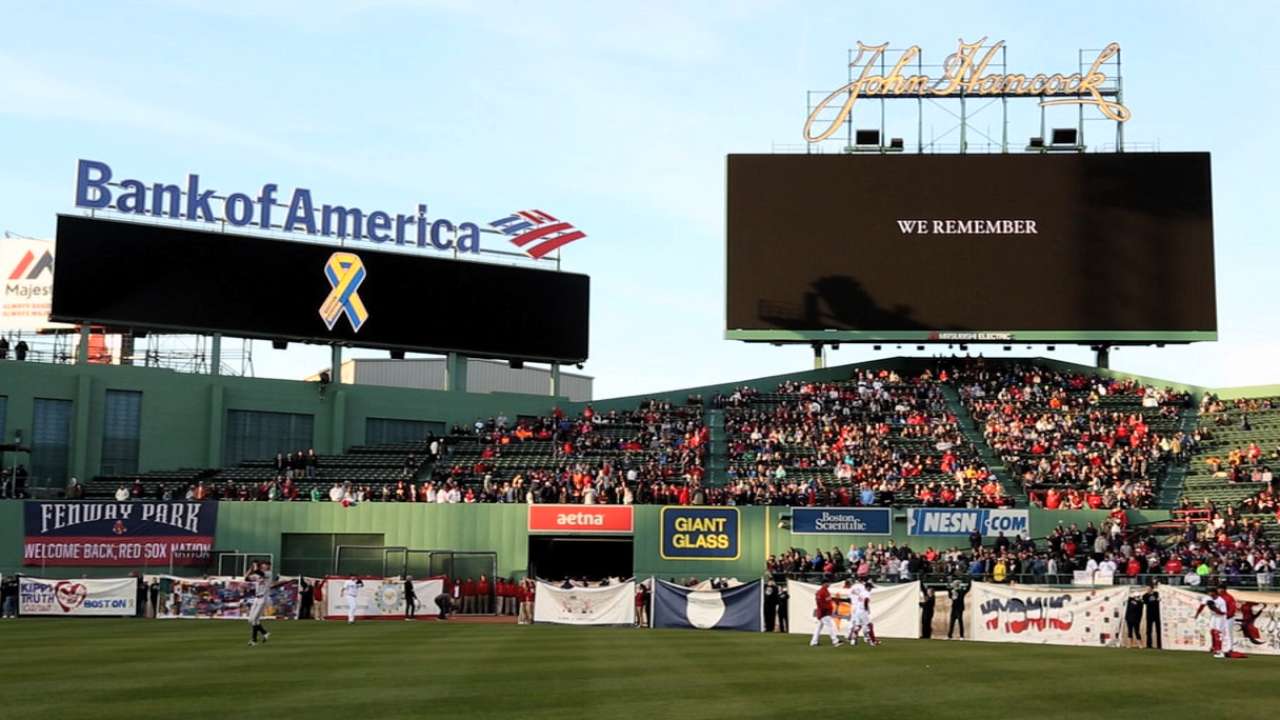 CLEVELAND -- With the running of the Boston Marathon on Monday, the tragedy of 2013 was a year away but it was remembered well by the Royals.
The Royals last year became witnesses and participants in the aftermath as they became the first team to visit Boston following the bombings. A game was postponed due to the manhunt in the Boston area.
"It was weird when it was all going on, that's for sure," manager Ned Yost said. "Everybody locked up in their hotel rooms, nobody could go anywhere, you look out the window and all you could see is policemen with M15s walking the street."
Boston was enveloped in an eerie silence of grief, mourning and apprehension.
"I could look at my window and see where one of the bombs went off," Yost said.
When the Royals and Red Sox resumed playing at Fenway Park five days after the bombing, it was an emotionally-charged day.
"We just wanted to be as accommodating as possible just because the time was so bad for Boston. Whatever they wanted us to do, we were OK with," left fielder Alex Gordon said.
"The saying 'Boston Strong' really makes sense because you saw everybody came together. Especially the sporting events -- people kind of get away from it to watch the hockey game or the baseball game. Everybody gets to enjoy the game together, and really come together and support their support. Those things were big."
The Royals wore "B Strong" patches on their uniforms for the game to show support for the city.
"That day when they did the pregame stuff and had those people come out who were injured, it was pretty sad and at the same time inspiring too," Gordon said. "I think it brought a lot of us to a little bit of tears just to go through it."
The 35,527 fans and Boston had the satisfaction of seeing the Red Sox pull out a 4-3 win.
Dick Kaegel is a reporter for MLB.com. This story was not subject to the approval of Major League Baseball or its clubs.