Dyson slated to platoon in center with Maxwell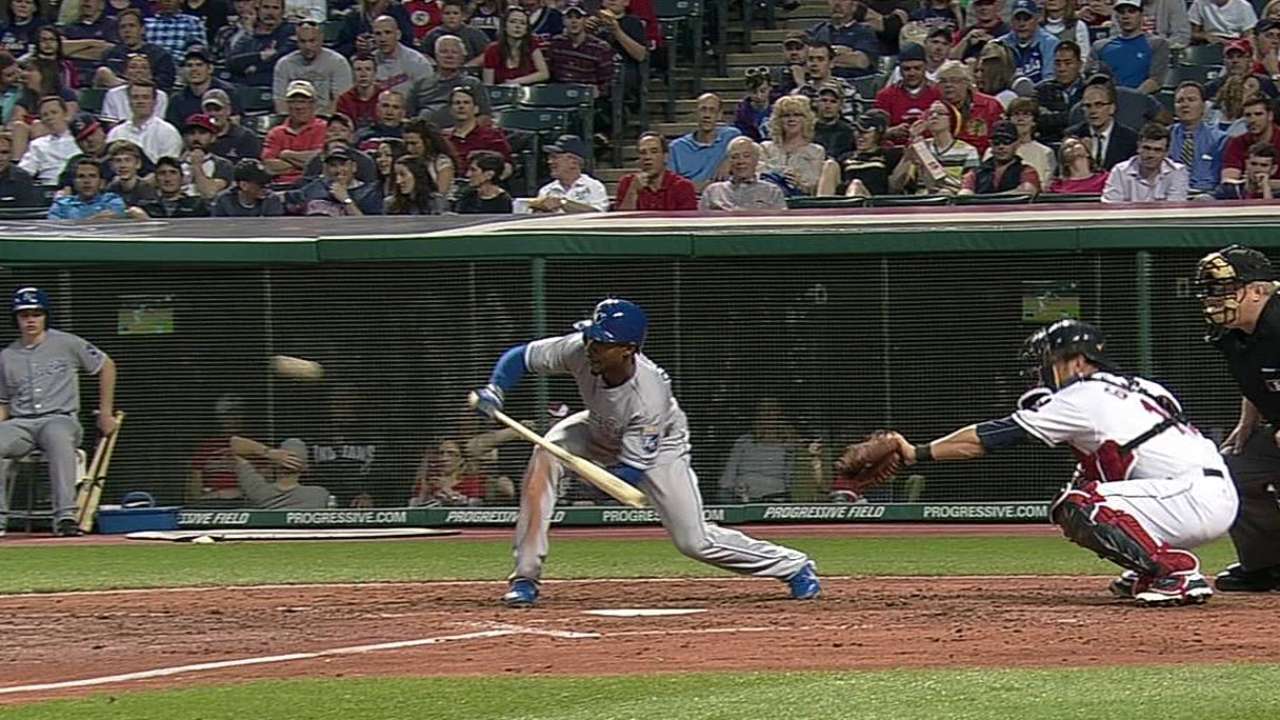 CLEVELAND -- Jarrod Dyson rejoined the Royals on Monday and was in center field against the Indians in the series opener.
Dyson missed the home series against the Twins while on bereavement leave.
To clear roster space, left-handed pitcher Justin Marks was returned to Triple-A Omaha. Marks made his Major League debut on Sunday against the Twins and gave up three runs, four hits and three walks in two innings of an 8-3 loss.
The departure of Marks drops the Royals' pitching staff from 13 to the normal 12. Marks was brought up primarily as a backup for starter Bruce Chen on Saturday although he wasn't used in that game.
Dyson and Justin Maxwell, who started the three games against the Twins, are filling in for regular center fielder Lorenzo Cain, out until at least May 1 with a groin strain.
Manager Ned Yost plans to utilize the two center fielders in a platoon arrangement -- the left-handed Dyson against right-handed pitchers and the right-handed Maxwell against left-handed pitchers.
"Dice is better against righties. Maxie's OK against righties, but you've got Dice that can add an element to the game with his speed," Yost said.
For their careers, Dyson has hit .264 against right-handers and just .192 against left-handers. Maxwell is slightly better against lefties (.235) than righties (.221).
And, if you're curious, the right-handed-hitting Cain has actually been better against right-handers (.274) than against left-handers (.259).
Cain received an injection on Sunday that should help his healing process.
"He said he felt much better [Sunday]," Yost said. "He seems to think it's not going to be a long ordeal."
Dick Kaegel is a reporter for MLB.com. This story was not subject to the approval of Major League Baseball or its clubs.