First-base coach Kuntz out with broken arm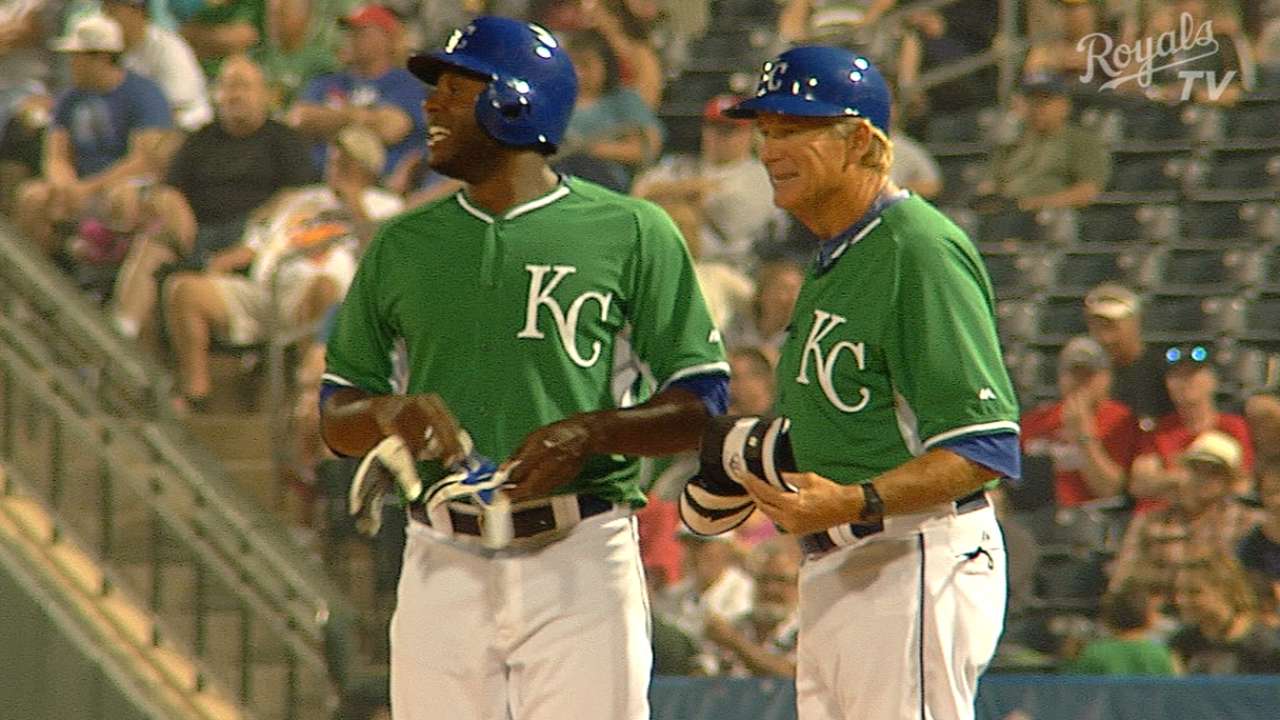 CLEVELAND -- Royals first-base coach Rusty Kuntz was out in shallow center field during batting practice before Monday night's 4-3 loss to the Indians, hitting fly balls to his outfielders. He had just moved a protective screen, picked up a ball bag and ...
"All of a sudden -- whack!" Kuntz said.
A line drive off the bat of catcher Salvador Perez drilled him in his left arm near the wrist. His arm was broken and he'll have to undergo surgery on Wednesday morning.
"I turned around and looked. I thought somebody hit me with a baseball bat," Kuntz said. "I said, 'Wait a minute.' Then all of a sudden, it hit me [what had happened] and it hurt. That was the first time I'd ever broken a bone so I didn't know what that was. ... and Salvy felt so bad."
Dr. Thomas Graham, prominent hand and wrist surgeon at Cleveland Clinic, will perform the procedure.
Kuntz is the Royals' first-base coach and also functions as the outfield and baserunning coach.
Mike Jirschele, serving his first year on the staff, took over as first-base coach for Monday night's game and will continue in that role until Kuntz is ready to return.
Dick Kaegel is a reporter for MLB.com. This story was not subject to the approval of Major League Baseball or its clubs.