Home run shortage not a concern for Yost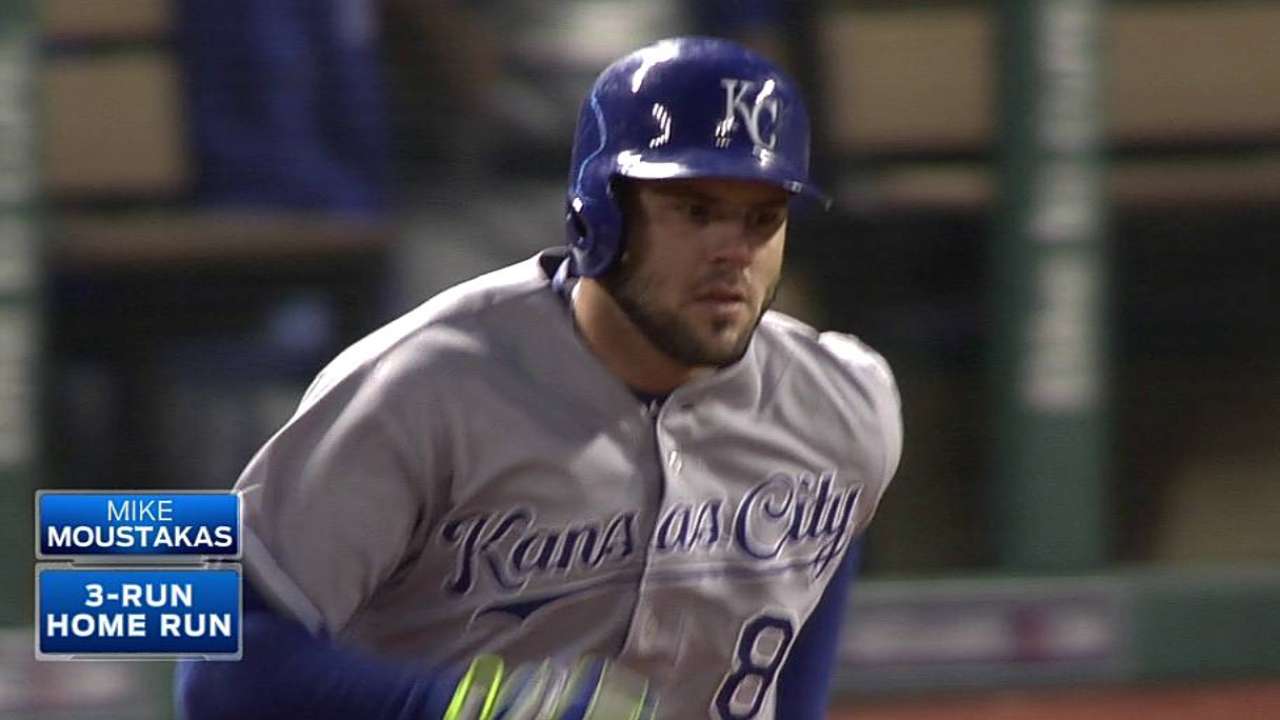 CLEVELAND - It's been a slow go for the Royals in the home-run department.
Even after Mike Moustakas went deep in Tuesday night's 8-2 victory over Cleveland, they ranked dead last among the 30 Major League teams in homers with seven. The Angels led the Majors with 31.
The Royals had three homers from Moustakas and one each from Alcides Escobar, Alex Gordon, Omar Infante and Danny Valencia. That meant none from the usual 3-4-6 hitters, Eric Hosmer, Billy Butler and Salvador Perez.
"They'll hit 'em," manager Ned Yost said. "They'll catch on fire."
In addition to Moustakas' blast Tuesday night, Hosmer and Butler also made home-run bids.
"Home runs are nice. Hoz hit a ball off the wall and Billy hit a ball off the wall, but I think any of us would trade home runs for wins," Moustakas said. "We're playing great baseball as a team right now without home runs. When those start coming, I hope we continue to play the same way and we'll be in even better shape."
Dick Kaegel is a reporter for MLB.com. This story was not subject to the approval of Major League Baseball or its clubs.