Kuntz back in KC clubhouse following surgery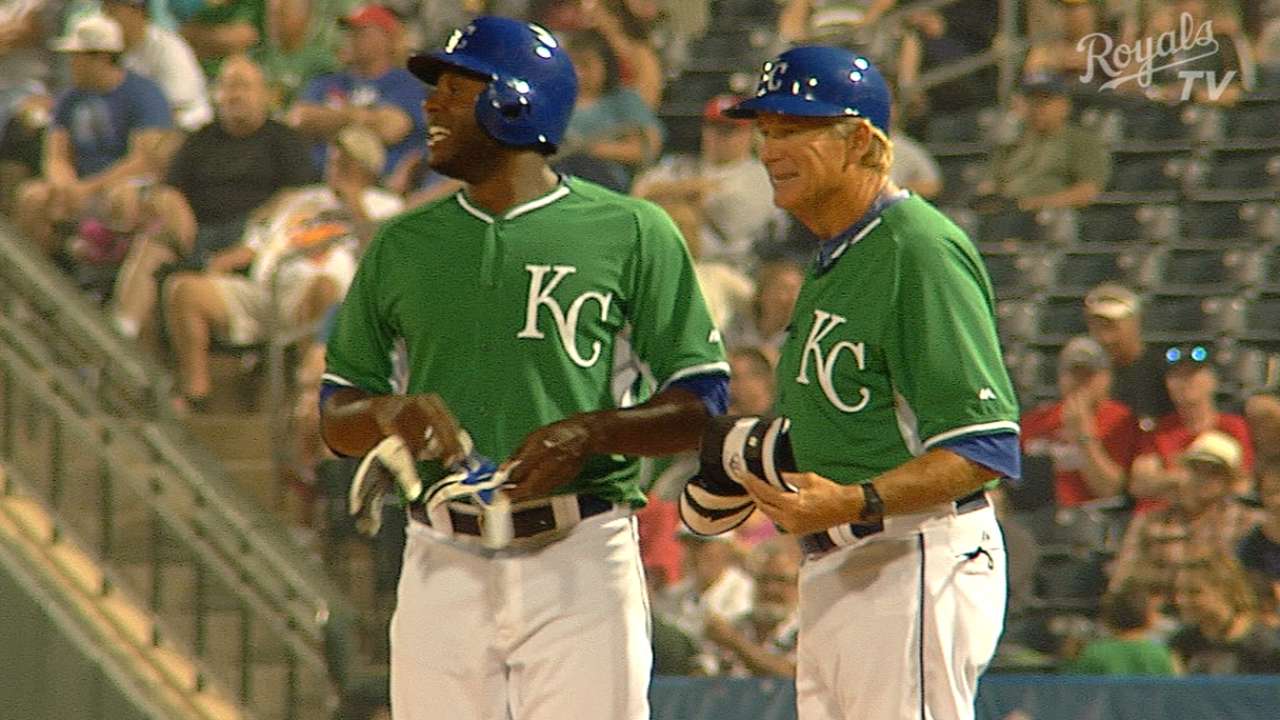 CLEVELAND -- Royals first-base coach Rusty Kuntz was back in the clubhouse on Thursday morning, 24 hours after undergoing surgery for his broken left arm. A plate and eight screws were inserted.
"I think I've only had about six hours of sleep in three days. That was counting those three hours of surgery," Kuntz said. "Other than that, every time I lay down, I feel my heartbeat up my arm."
Kuntz was his usual effervescent self although he was using painkillers in anticipation of what doctors warned him was upcoming surgery aftershock.
"About noontime today, it's going to kick in. They say it's going to feel like a thunderstorm," he said.
Kuntz, hit in the left arm by a line drive off the bat of Salvador Perez during batting practice on Monday, said his medical experience was much more than he'd expected.
"This thing feels like a small baby I have on my arm now," Kuntz said. "The other one was a splint and this is a full cast, and it is heavy."
There's no timetable for his return to the coaching box. Meantime, it's a good bet Kuntz will continue working with his outfielders, baserunners and bunters despite having one arm in a sling.
Dick Kaegel is a reporter for MLB.com. This story was not subject to the approval of Major League Baseball or its clubs.