Broken arm won't stop Kuntz from chipping in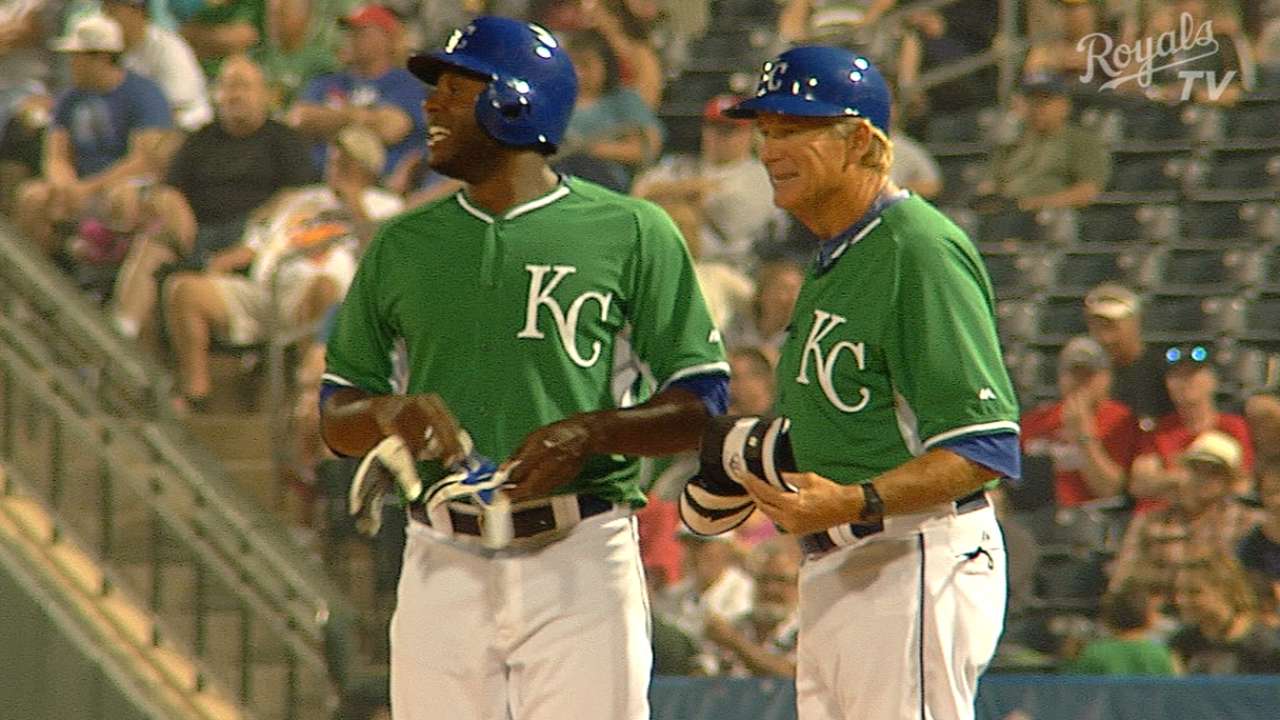 BALTIMORE -- There's no stopping Rusty Kuntz.
The coach was in the midst of the Royals' early hitting workout on Friday afternoon at Camden Yards, his broken left arm in a cast and sling. He underwent surgery on Wednesday in Cleveland where, on Monday, the arm was hit by a line drive in batting practice.
Later, Kuntz was in the outfield working with center fielder Jarrod Dyson as coach Mike Jirschele hit fungoes. Jirschele is filling in for Kuntz as the first-base coach.
"Probably for another three or four days," manager Ned Yost said. "Rusty's on all that pain medicine and that makes you a little loopy. Rusty will be in the dugout tonight, though, setting the outfield defenses and stuff."
Dick Kaegel is a reporter for MLB.com. This story was not subject to the approval of Major League Baseball or its clubs.