Valencia spells Moose at hot corner vs. O's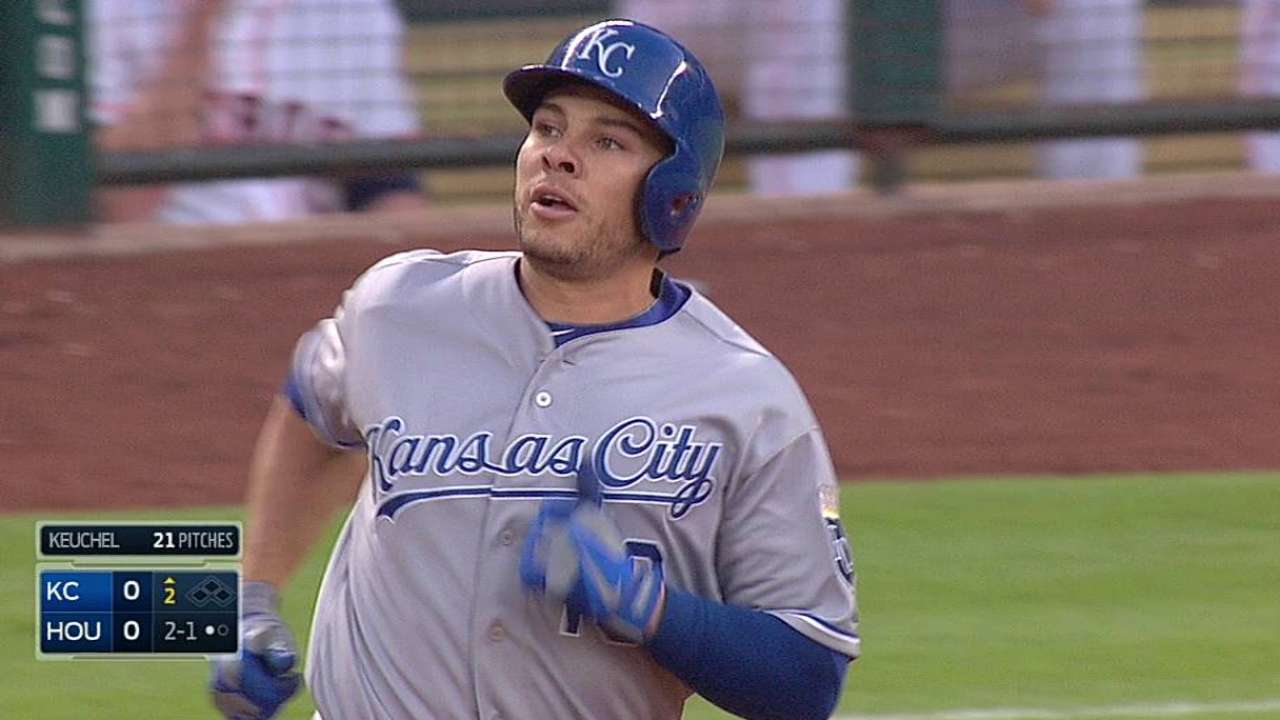 BALTIMORE -- Danny Valencia got this third start this season as the Royals' third baseman in place of Mike Moustakas on Saturday night. The reason was the Orioles started left-handed pitcher Wei-Yin Chen.
Valencia, a right-handed batter, usually hits lefties well -- .329 in his career including 2-for-6 previously this year.
"This guy's a real good pitcher, but he's not like Chris Sale [of the White Sox] against lefties. It's not a bad matchup for Moose, it's just trying to keep Danny playing a little bit here and there," manager Ned Yost said.
Moustakas was 2-for-6 against Chen while Valencia was 0-for-3, small samples indeed.
"It's a tough balancing act because we need 'em both. So, you do it the way we've been doing it," Yost said. "You let Danny play against certain left-handers and there may be days there'll be tough left-handers and we'll pinch-hit Danny for Moose. But those days are only when we're behind. So, you keep 'em going that way, like we'll pinch-hit Moose for Danny in certain situations. We can keep 'em both going that way, hopefully."
Moustakas has picked up his pace a bit on this trip, hitting .250 (5-for-20) with two homers and five RBIs.
Yost also had right-handed hitter Justin Maxwell in center field against Chen instead of left-handed Jarrod Dyson. Yost plans to platoon the two as they fill in for injured Lorenzo Cain.
Dyson was 8-for-15 (.533) with five infield hits in the first five games of the road trip.
Dick Kaegel is a reporter for MLB.com. This story was not subject to the approval of Major League Baseball or its clubs.