Ventura's victory rates with KC rookie feats
Righty fires eight scoreless in club's first shutout at Baltimore since '04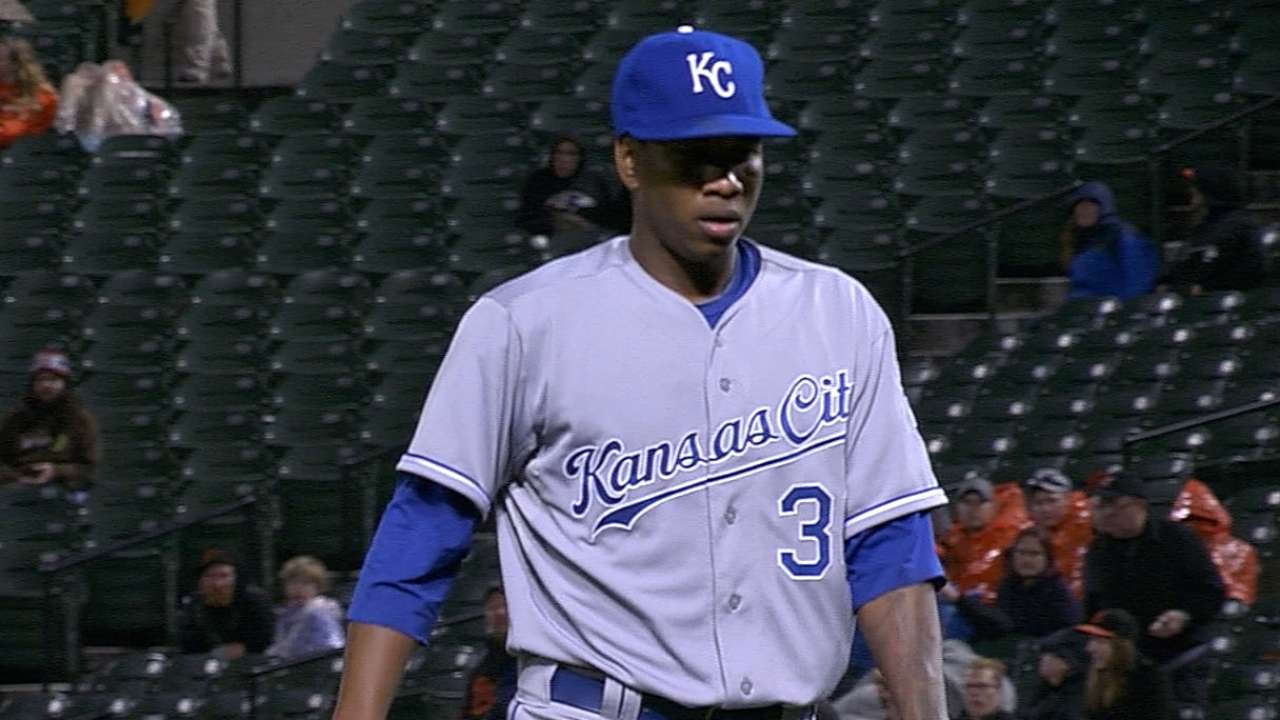 BALTIMORE -- Yordano Ventura stirred up all sorts of dust in the Royals' archives with his latest performance.
Ventura pitched the first eight innings of Friday night's 5-0 victory which was Kansas City's first shutout at Baltimore since July 9, 2004, when left-hander Darrell May beat the Orioles, 7-0, on a five-hitter.
Ventura's eight shutout innings were the most by a Royals rookie since Bryan Bullington worked the first eight innings of a 1-0 win over the Yankees on Aug. 15, 2010. That was Bullington's first and only victory in the Majors; the next year, he began a successful stay in Japan with the Toyo Carp.
Ventura's eight strikeouts were the most by a KC rookie since Danny Duffy fanned nine at St. Louis on June 19, 2011.
And Ventura was the first rookie in franchise history to strike out at least six in four straight games since Royals Hall of Famer Dennis Leonard did so in four starts in August and September 1979.
Dick Kaegel is a reporter for MLB.com. This story was not subject to the approval of Major League Baseball or its clubs.