Salvy looks to build off three-hit performance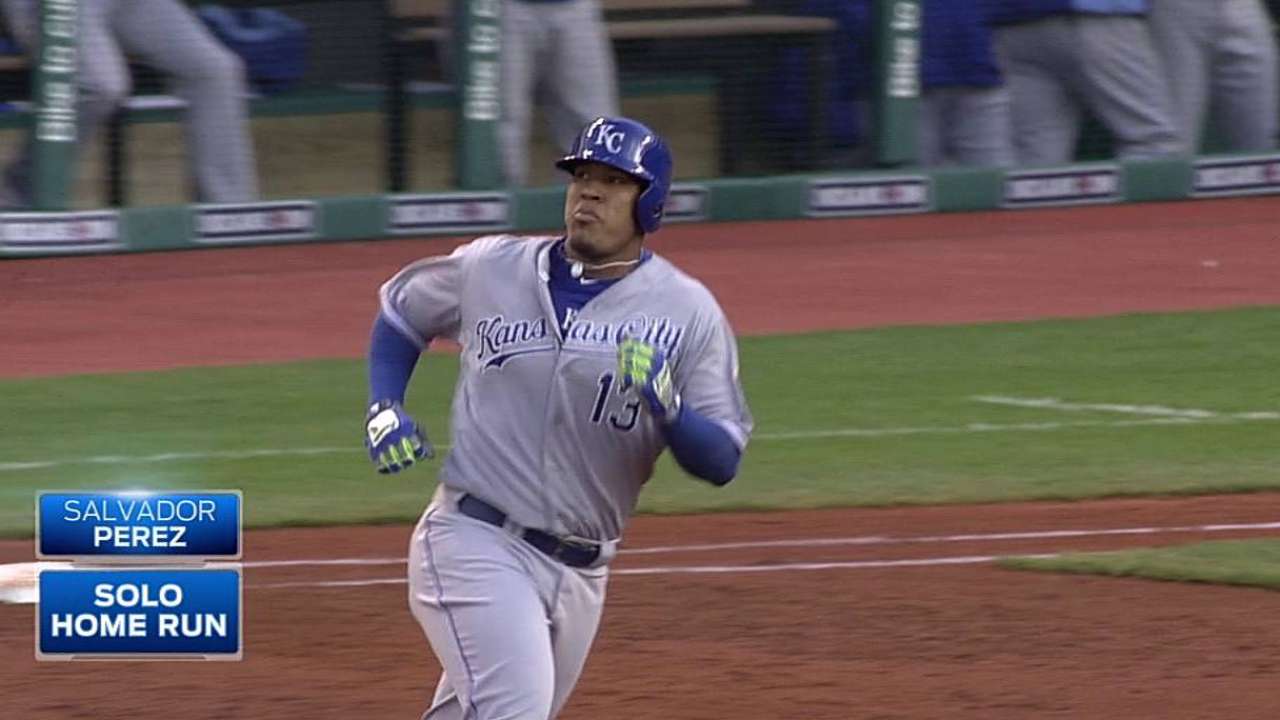 BALTIMORE -- Catcher Salvador Perez broke out of a 1-for-29 swoon in a big way on Saturday night with three hits in the 10-inning, 3-2 loss to the Orioles.
In the 10th inning, he banged a two-out double to deep right field although the Royals couldn't turn it into a run.
Perez believes that he and the rest of the Royals, who generally have been in an offensive funk, are ready to break loose.
"It's going to happen, we're going to get there," Perez said.
Perez went into Sunday's game with a .226 average after compiling a .301 mark in his first 2 1/2 seasons with the Royals.
"He just went through a slump," manager Ned Yost said. "He's working his way through it. A lot of times a slump will start with a little mechanical issue. He was drifting a little bit, getting a little too far out front. And then, you start to press a little bit and it makes it worse. Then, you get to a point where you work on it hard, you get a couple of hits and, bam, all of a sudden, you're back swinging again. That's baseball, it's stuff that happens every day."
And, wouldn't you know, Perez added two more hits in four at-bats in Sunday's 9-3 victory over the Orioles. So, bam, he's on a 5-for-9 surge.
Dick Kaegel is a reporter for MLB.com. This story was not subject to the approval of Major League Baseball or its clubs.