Salvy says he's fine despite bruised left shin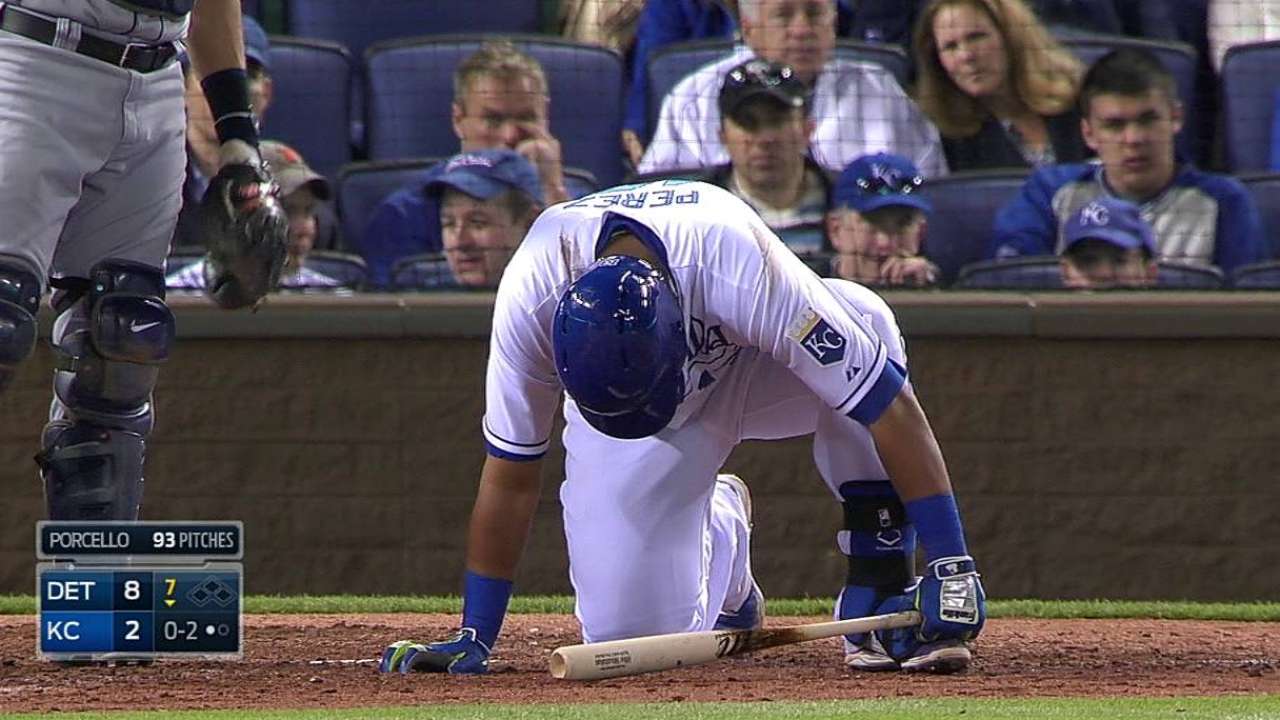 KANSAS CITY -- Catcher Salvador Perez left Friday night's game with his shin barking, but he insisted that he'll play on Saturday night against the Tigers.
"For sure, 100 percent," Perez said.
Perez's left shin was bruised when he fouled off a pitch in the seventh inning against Tigers starter Rick Porcello. He stayed in the game and flied out to right, but he was replaced for the eighth inning by Brett Hayes.
"I'm pretty good," Perez said at his locker after the 8-2 loss.
Perez wears a guard on that leg and has been hit there before.
"I think it's the same spot, yeah," he said.
Dick Kaegel is a reporter for MLB.com. This story was not subject to the approval of Major League Baseball or its clubs.